Samsung announced three new very interesting speakers - they are all 360-degree wireless standalones. The models are R1, R3 and R5 - successors of the R6 and R7.
The new generation 360 Wireless Audio speakers offer "high-quality, balanced sound, and premium table-top design that enables them to fit seamlessly into any home." They have a brand new interface for easier control.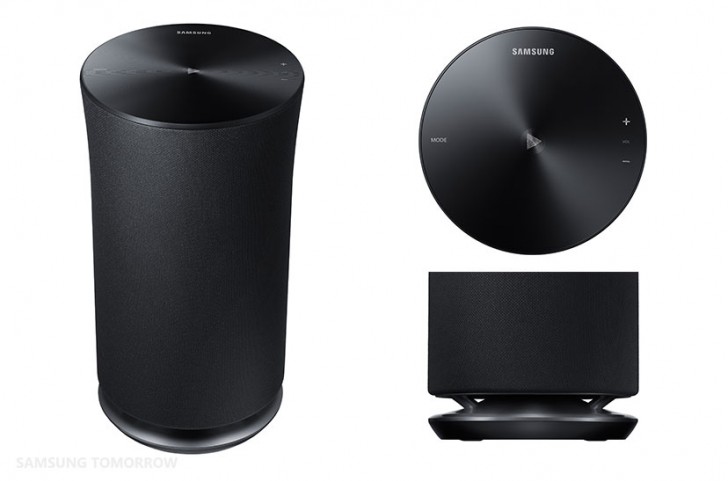 Samsung's Multiroom App has been updated as well and supports those speakers on both Android and iOS. Finally, Samsung partnered with Qobuz and the R1, R3 and R5 supports the high-quality streaming service.
Samsung will showcase the R1, R3 and R5 at IFA in Berlin next month. They will launch in the US and EU markets in Q4 this year. The R1 is priced at $199, the R5 is set to cost $399, and the R3 is somewhere in-between - probably $299.
D
Very-well said, and Thank you so very-much Bro..., for not allowing me to stand-alone defending the truth about what is really going on in the world of technology! Oh-well-oh-well, to those of you; and like you out-there, who are fervently, ferv...
?
I know some people likes to comment without reading but you not even reading the headlines. The title clearly said wireless. Use that chord to tie your hand from writing comment recklessly.
?
That is completely possible. Samsung will introduce ram cloud storage on 2020. You get free 256gb cloud ram. That will make everyone shut up and stop complaining about ram.