Samsung intros Montblanc and Swarovski accessories for the Note5 and S6 edge+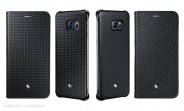 Samsung has partnered with Montblanc and Swarovski to bring you some exquisite accessories for the Galaxy Note5 and Galaxy S6 edge+.
Last year, Montblanc made two special pens for the Galaxy Note 4, and now it's introduced a third model, made for the Note5. It's called Starwalker Urban Speed Screenwriter. It has all the functionality of Samsung's own S Pen, but in Montblanc's unique style.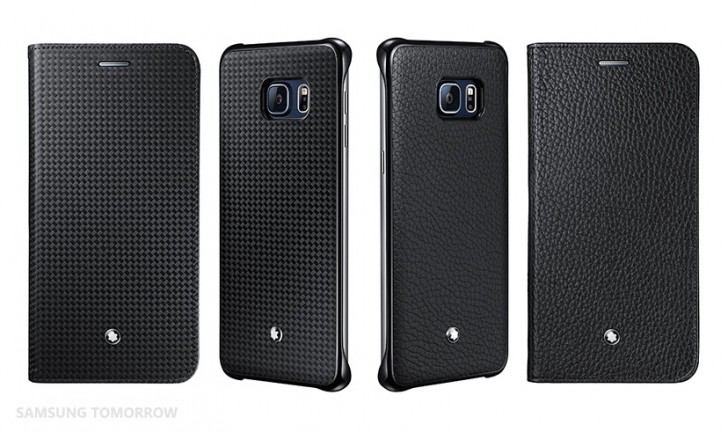 Montblanc is also behind the line of premium cases you can see pictured above. The collection includes two leather covers for the S6 edge+, two for the Note5, two flip wallets with a pocket for the S6 edge+, and two flip covers without a pocket for the Note5.
Samsung and Montblanc have even made a limited edition run of hard-shell covers with handmade tattoos on them. These are made to fit the Note5 and S6 edge+, and they were designed by tattoo artist Mo Coppoletta. They will be out at the end of the month.
Swarovski for Samsung is a lineup of new covers for the Galaxy Note5 and Galaxy S6 edge+ made by the famous glass and crystals producer. The covers feature more than 1,300 crystals. Swarovski is also prepping a premium case that will be part of its Edelweiss collection, which will be out in November for the S6 edge+. This will use fine crystals on a transparent case, and will be available online in select countries only.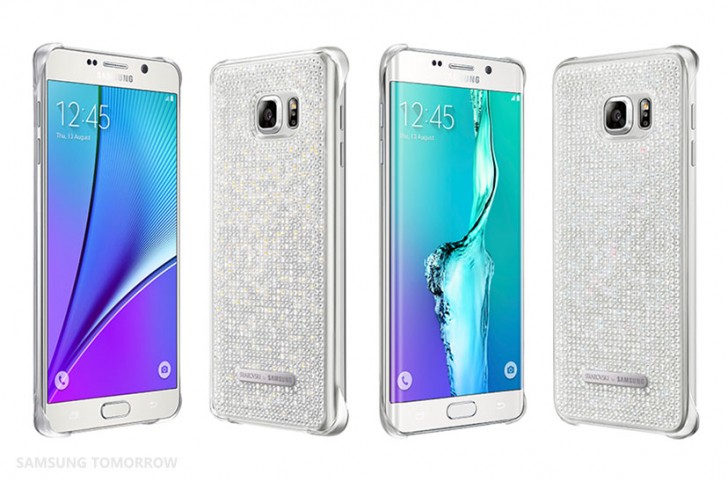 As a final note, don't expect any of these products to be even remotely cheap.
?
LOL. sides are completely vulnerable. ... no surprise samsung and apple will be next nokia.
k
love the swarovski accessory :) you guys already. rich and wealthy hah?
?
So nice and cheap. I will use my easy earn money to buy this because i am so wealthy and rich.