According to analysts company Counterpoint Research, Samsung is now the top dog in the US smartphone market. The last time Samsung outpaced Apple was 11 months ago, but now thanks to strong sales of the Galaxy S7, the company is again leading.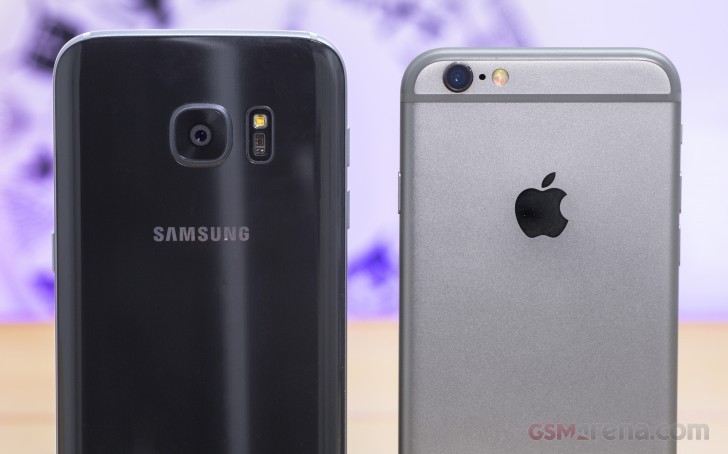 According to the research company, Samsung has a 28.8% market share in March, while Apple is second with 23%. Not only did the good sales performance of the Galaxy S7 play a strong role, but also the iPhone SE didn't exactly fly off the shelves as Apple hoped.
LG is third with 17.1% market share and is increasingly gaining on Apple. Mind you, the LG G5 sales figures aren't counted in the March market share stats, so the company has potential to get close to Apple.
Counterpoint Research notes that Chinese smartphone makers didn't enjoy head turning sales. Huawei accounted for 1% of the US market, whereas ZTE is fourth with 6.6%. Alcatel is fifth with a 4.5% market share.
D
Samsung have always been better than Apple actually just the 10 year old's think that Iphones are cooler etc. and most people don't understand technology that's why apple offers the most simple OS that even a monkey can use... don't get me wrong ...
L
Who use sony phone. Thesedays... omg are you 50 years old??
D
Way to go Sammy, I knew the S7/Edge was going to be a huge success and LG is doing a fine job trying to emulate your success. And lol @ Huawei, their market share isn't going to increase now that the price of their phones have.