Samsung's Galaxy Note line got larger than usual this year with the launch of both the Note10 and the Note10+, but the Korean company may add yet another member at some point in the future.
The folks over at SamMobile have dug up a model number for an upcoming Samsung phone, which comes with some intriguing possibilities if you're familiar with the company's naming scheme.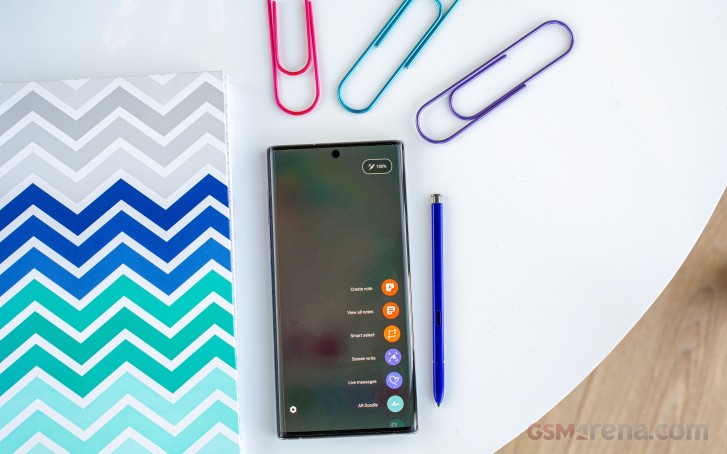 Samsung Galaxy Note10
It's the SM-N770F. The "N" in there clearly means this is a Galaxy Note, but the flagship Notes all have N9xx model numbers. Way back when in 2014, the only other N7xx handset came out, and it was known as the Galaxy Note 3 Neo, or SM-N750.
So the SM-N770 could probably be viewed as a successor of sorts to that device, not directly but more in ethos. That was a pared down Note, and the new handset could provide a more affordable entry point in the Note line than the Galaxy Note10. Obviously since it's going to be Note branded it should keep the S-Pen though, regardless of what other spec downgrades it might see.
For now, the only 'solid' info (as much as any rumor can be) on the N770 is that it will have a version with 128GB of internal storage.
J
They will just be using a Galaxy M30 with a pen or the shrink version of Galaxy Tab A 8.0 with S Pen.
T
Your statements here made me smile. I like to smile, so good job ;-) .
?
Certainly it will come with Exysux 90424345897849 chipset with Mali G51 MP1 or something like that. So, if something cheap comes from Shamesung... You should only expect a color calculator.
ADVERTISEMENTS