The latest report from storage market tracking company TrendFocus shows that Samsung remains the top dog in the SSD market. According to the report, a total of 30.77 million SSDs were shipped during Q1 2016, an increase of 32% from the same period last year.
The company has over 40% market share and for Q1 2016 shipped 12.93 million SSDs compared to 9.42 million last year. SanDisk follows with 12.8% of the market while Lite-On is third with 11.4% market share.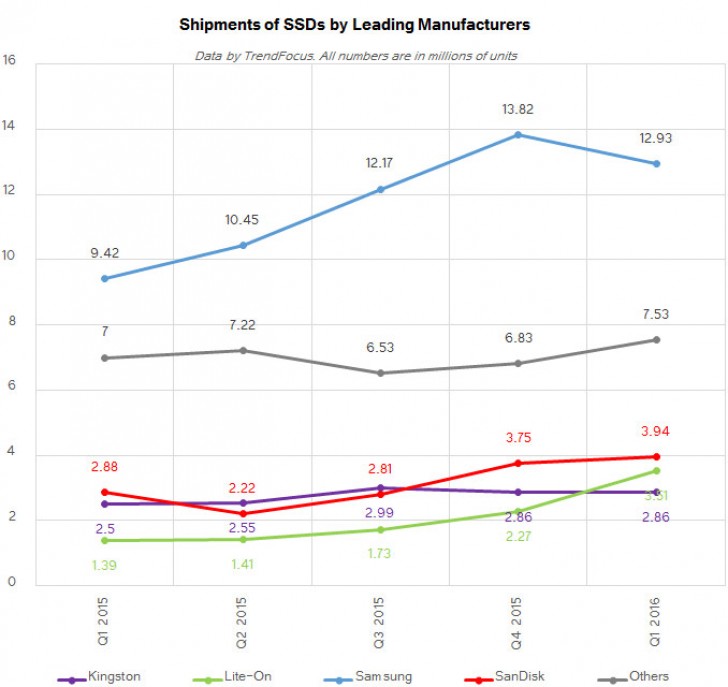 Samsung's SSD business includes not only selling products to PC makers like Lenovo, Apple and HP, but also directly to customers. The company's latest SSD is the 750 EVO, which was made globally available earlier this week.
J
Samsung does it again. Congrats...
k
Thankyou GSMArena!!!!! You know what i m talking about!!