Samsung is working on an under-display camera solution, aiming for the coveted all-display phone design
Regardless of where you stand on the whole display notch/hole debate, pretty much all of us can unanimously agree that having no pieces missing from the gorgeous panel on you fancy new phone is intrinsically better than the alternative. Frankly on today's frantic tech scene and especially amid the ongoing under-display fingerprint revolution it never took a lot of foresight to see that cutting out parts of smartphone displays was merely a stepping stone. One necessary until technology catches up.
Thankfully, it seems that the wait won't be too long since Samsung is already working on an under-display selfie camera solution. The info first came from the company;s vice president of the display R&D group, Yang Byung-duk and has now been confirmed by Korian media.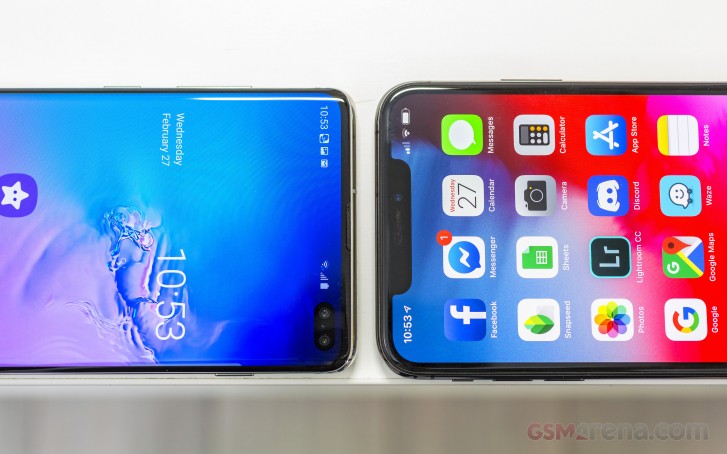 The smartphone industry already has various working solutions for hiding away or simply relocating the other vital hardware components traditionally found on the front of phones (earpiece, speakers, proximity and luminance sensors, fingerprint readers etc.). The selfie camera is more or less the last challenge on the road to a truly "perfect full screen" device, as the report puts it. The source also features a conveniently ready response to the most obvious question on all of our minds, claiming the "technology can be developed to the extent that the camera hole is invisible and does not affect the functionality of the camera or the display".
That is definitely good news. Unfortunately, the source is still lacking in particulars, but apparently the tech involves the area of the display right above the selfie camera becoming transparent when the camera is in use. We would love to know exactly how that works and looks like and will definitely keep you posted with updates, if and when they become available.
Z
Someone finally thought of fixing the "parallax issue" (don't know the technical term for it) during video calling : you should know, you are never looking at the person directly on their handset if you are looking at their faces on your screen. AGRE...
b
You are joking right. Between fold and X the poll is only regarding looks, and yes it has a cleaner look. We have no idea how either of these devices will perform though so a beauty poll means nothing. As for "so many devices were defected they rath...
ADVERTISEMENT