New Samsung sensor points to 1080p@480fps video recording for Galaxy S9
Despite rumors, the Galaxy S8 topped out at 60fps for FullHD video recording and the Galaxy Note did nothing to change that. Well, it's that time of the yea again – rumors say the Galaxy S9 will have "Super slow-mo", but this time there's something to back it up.
Samsung's new ISOCELL Bright line features a 3-stack Fast Readout Sensor, which enables 1080p video capture at 480fps. A key detail is missing – how long does it last? Sony's Motion Eye can do double the frames per second (960fps), but for less than a fifth of a second and at 720p resolution. At any rate, it's miles better than Samsung's current cameras which top out at 720p @ 240fps.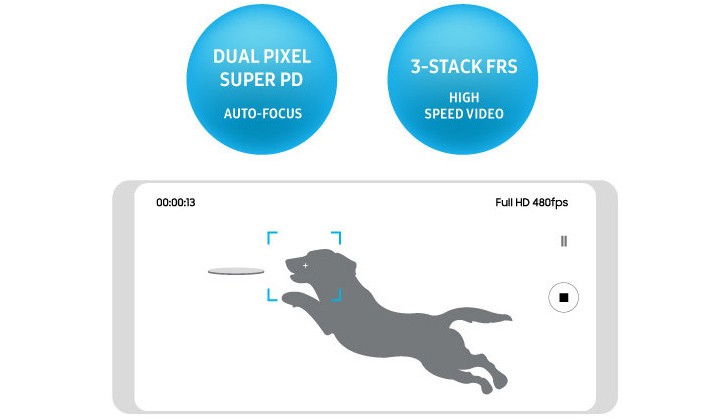 Also, this is a Bright sensor with Tetracell technology – small 0.9µm pixels are binned to improve sensitivity in low light. They do offer goodies like Dual Pixel AF and Super Phase Detection, but are generally mean for thin, bezel-less phones rather than for flagship imaging.
We doubt that Samsung will use this exact sensor on the Galaxy S9, chances are it will be something with larger pixels but a similar 3-stack design.
?
Samsung Omnia from 2009 started using slow speed video recording. Sony only copied this idea.
D
480 fps is stupid whith 2k resolution
When is the 3D object Scanning coming? Oh no, it is a gimmick, I don't watch the 3D object on a smartphone I only can see 2D image, 2D image is the everything to me...blah blah blah
ADVERTISEMENTS