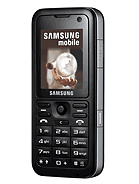 a
can samsung have any big sound (mp3 in speaker) mobile like sony,moto,nokia,lg,spice,and nokia.
compare to any of yhis companies samsung dont have sound in speakers. specially for us(indians) suggession to samsung to launch something like extra plug in speakers for samsung mobiles. so that can be used to any mobile like ultra series and metal series means same chargers like nokia`s6233m and sony`s w810s mps speakers.
Total of 122 user reviews and opinions for Samsung J200.