Samsung launches Exynos 9820 with 2 Gbps LTE modem and dedicated NPU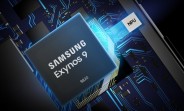 Christmas has come early for Samsung fans as the Korean manufacturer released its latest Exynos 9820 chipset for smartphones. It is based on the 8 nm LPP (Low Power Plus) FinFET process and is an evolution from the 10 nm Exynos 9810. The SoC came with 2 Gbps LTE modem, Tri-cluster CPU and improved NPU.
Exynos 9820
Exynos 9810
CPU
2x Custom CPU + 2x Cortex-A75 + 4x Cortex-A55
4x Custom CPU + 4x Cortex-A55
GPU
ARM Mali G76 MP12
ARM Mali G72 MP18
NPU
Yes
No
Process
8nm FinFET
10nm FinFET
Modem
LTE-A Cat.20 8CA (2Gbps download)
Cat.20 3CA (316Mbps upload)
LTE Cat.18 6CA (1.2Gbps download)
Cat.18 2CA (200Mbps upload)
Video
8K@30fps, 4K@150fps
4K@120fps
Samsung implemented 4th-gen CPU with two custom cores for ultimate processing power, two Cortex-A75 cores for performance and a third cluster of four Cortex-A55 units for efficiency. The company said the new configuration has intelligent task scheduler to boost multi-core performance by 15% from the previous Exynos. The single-core results would be up to 20% and provide 40% power efficiency.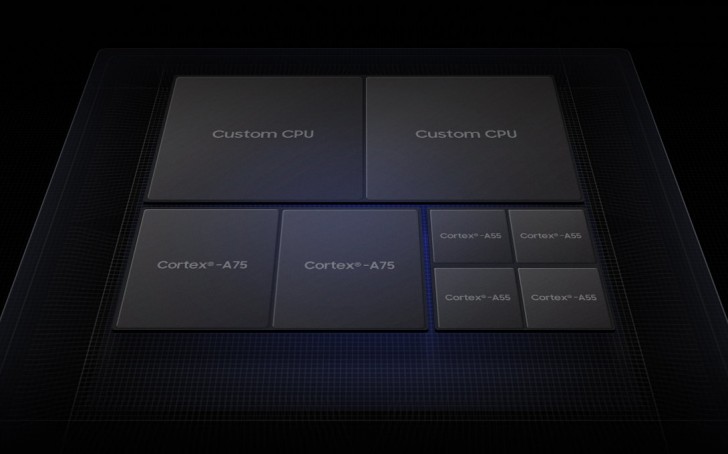 The LTE-Advanced Pro modem is another step towards 5G chipsets with 2 Gbps downlink speeds, but the company deterred from using the next-gen term in its press release. Technical specs included 8x CA and 316 Mbps uplink. Like its predecessor, the Exynos 9820 relies on 4x4 MIMO, 256-QMA and eLAA technology for "blazing speeds."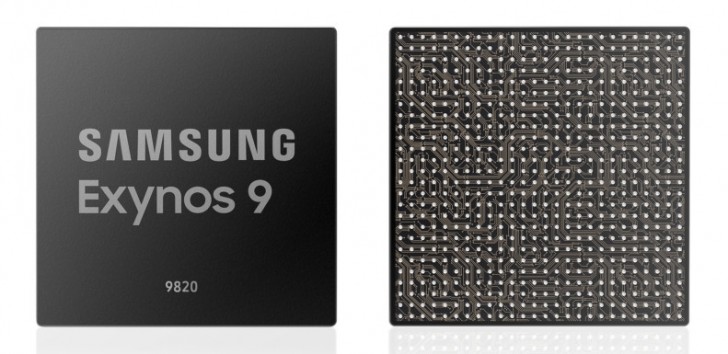 On the GPU side the company put Mali-G76 cores which should deliver a 40% performance boost or 35% power savings, allowing longer usage of VR and AR applications. The NPU is a separate unit that would make any AI processes about seven times faster. In practice, it should help the camera to adjust the settings to the surrounding or objects in focus to provide better information.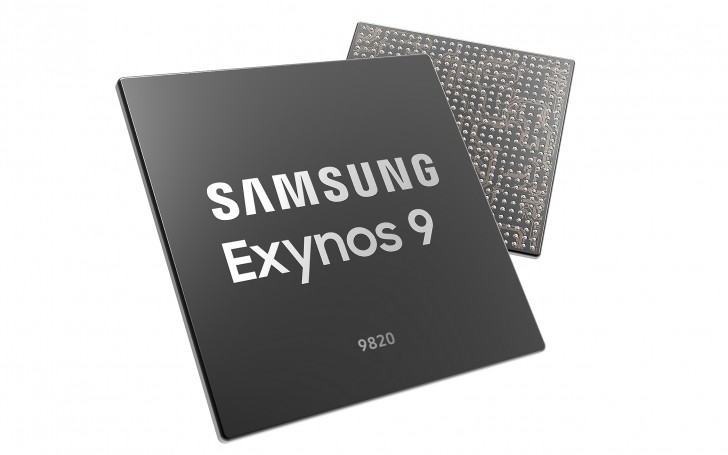 Samsung said the chipset is expected to be in mass production by the end of this year, meaning it should be ready for the Galaxy S10 launch, typically taking place in Q1 2019.
I'm actually horrible with electronic engineering. I'm just a crazy tech fan and I love to collect information about SocS. (Systems on Chips. AND NO. it's NOT chips that you can eat!) hehe~ thank you~ I would very much prefer that you WOULDN'T call...
We'll see if the Exynos 9820 is better than the 9810 since that's the current chipset with the SD 845. It could be cool but I don't think it's that much useful.