Today Samsung has officially announced that it's bringing three of its newest A-series mid-range smartphones to the US, namely the Galaxy A50, A20, and A10e.
The Galaxy A50 will become available on June 13 for a recommended retail price of $349.99. Verizon has already confirmed that it will be offering the device, and other carriers may follow suit.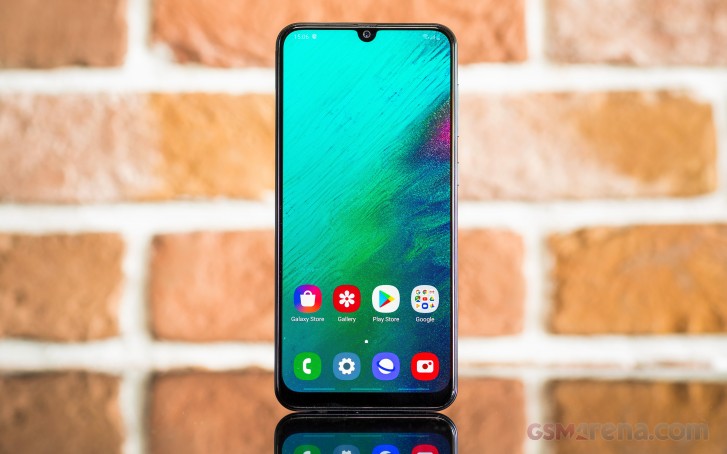 Galaxy A50
The Galaxy A20 and A10e will be out in the States "in the coming weeks", rolling out to yet-unnamed carriers and retailers. The Galaxy A20 will cost $249.99, while the A10e will go for just $179.99.
While we've already seen the Galaxy A50 and A20 in other markets, the Galaxy A10e is a new device that aims to be the most affordable offering in the new A family. It comes with a 5.83-inch Infinity-V display (read: with a water drop notch), an 8 MP rear camera, 32GB of storage, and a 3,000 mAh battery. Samsung hasn't shared more details, nor official pictures yet.
That was a typo. It's now $160 here. The J series were a popular brand in India and some countries in Africa, which I might add were budget friendly phones, now to introduce more people, a nice price mark needs to be set, hence, A10 is going for $120...
?
There's people who buy small phones, like the people that comment here complaining about big phones all day and @smallphone5ever
?
I think the size-difference in their "e" models is much too small. Just 3-4mm narrower and maybe 6-7 shorter. There definitely needs to be more 60mm wide phones with thin bezels. If the phone must go down to 2500mAh battery then so be it. People...
ADVERTISEMENTS