Samsung opens Galaxy Note10 reservations, offering up to $600 trade-in discount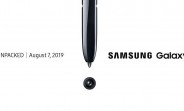 Samsung has opened reservations for its Note10 phones ahead of the August 7 Galaxy Unpacked event. After yesterday's news that Verizon will offer a free Note10 to those who pre-order the Note10+ 5G, the company is now offering potential buyers in the US a chance to reserve their devices early and save some money thanks to the Samsung Trade-in program. For now, the offers exclusive to Samsung, Apple and Google phones.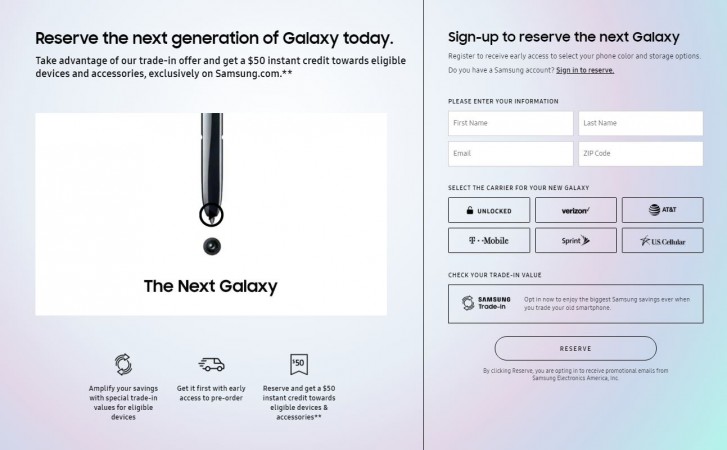 Those willing to trade-in their Galaxy S10, S10+, S10e or Note9 are eligible for a sizeable $600 discount. In addition Pixel 3 and 3XL as well as iPhone X, XR, XS and XS Max owners are also able to save up $600. Trading in an S9, S9 Plus or Note8 can grant you up to $300 off the latest Galaxy Note.
Pre-orders are scheduled to begin on August 7, right after the Note10 announcement and Samsung says buyers can expect to receive their phones by August 23. If you're in the US and interested in seeing how much you can save up, head over to the source link below.
Apple is like always nothing just a china made and assembled phone. Like whole device apple bought from Foxconn. There is nothing interesting. An Ifruit on a glass back wont feed you.
Man note 10 have stereo as well and notch shouldnt be a huge problem. And about jack who needs it??? Its a dead technology. There are countless of wireless options which are as always better and far more close to the future than ancient jack ...
?
Why would you upgrade note 9? For this price and minor difference it is not worth that.