Today Samsung unveiled the Galaxy Note7 in China, at a special event. Despite many past rumors claiming we'll see a version with 6GB of RAM and 128GB of storage in China, this was not mentioned at all in the official presentation. So the Note7 makes its debut in China with 'just' 4GB of RAM and 64GB of storage, the same values it sports in every other market.
The Chinese model is powered by the Qualcomm Snapdragon 820 chipset, just like the USA-bound Note7, interestingly (and not Samsung's Exynos solution used everywhere else throughout the world).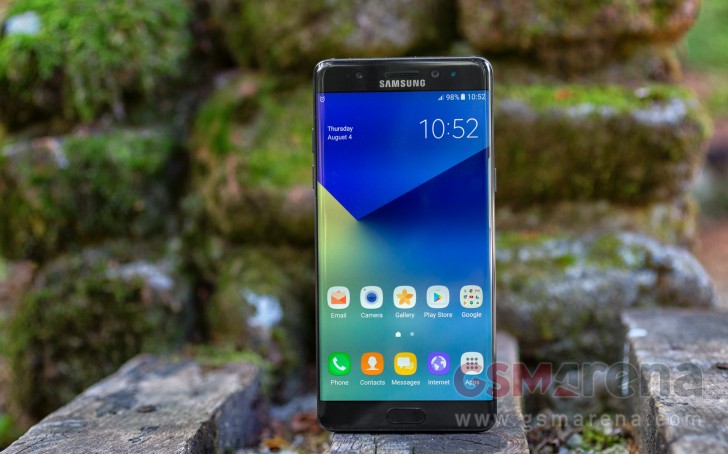 As you'd expect, all the other specs are shared with the other Note7 models that have gotten official in other countries so far. As for pricing, the flagship phablet will cost CNY 5,988 in China, which is about $897 or €799 at the current exchange rates.
The phone is currently in the registration-gathering phase, and it's already nabbed a million of those in less than two hours (however, don't forget registrations are not pre-orders). It will become available in China on September 1.
M
True user haha u made me laugh.. THOSE are not TRUE users who fkin e ery 6 months changing freakin phone and never satisfied Am runing lollipop still 5.0 and it is perfect
U
And with this news, there goes my upgrade from S7 Edge. Not gonna upgrade unless there is more RAM (otherwise note7 is identical to S7 series in terms of hardware with nothing new on plate to offer)
D
because they think they are heavy user ... like they play game while calling people while download torrent while hacking other computer while listen to music while watching youtube while do a drawing with spen while do 3d drawing while do photoshop w...