Samsung has launched a new variant of its Galaxy S7 flagship in South Korea. Dubbed Galaxy S7 Asiana, the device is aimed at customers of the Asian country's second largest airline company Asiana Airlines.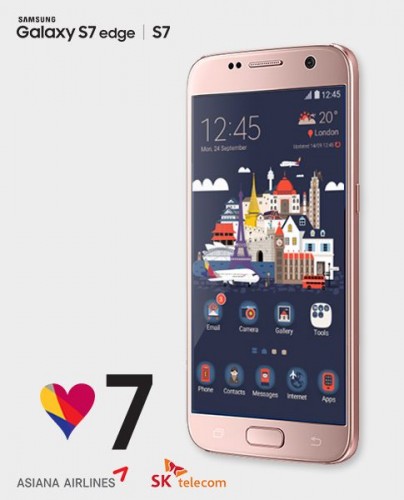 So, what's new in the S7 Asiana? Well, it's exactly same as the standard S7 in terms of specs. However, there are some changes on the software side. For example, it's a Knox-customized version that's tweaked for better in-flight usage.
In addition, the device features an Asiana Airlines-themed booting screen, as well as comes pre-loaded with an app that makes it easy for you to book and view your Asiana flight tickets. Asiana customers with 50,000 mileage points can purchase the phone at discounted rates from the airline's official website - you'll also get a free wireless charger and 32GB microSD card with the handset.
As for the service, Samsung has partnered with SK Telecom to take care of that aspect. "We will continue to offer [the S7 to] both regular consumers and, through our Knox solution, our enterprise clients as well," a Samsung spokesman said.
?
not entirely true, i still use my note 2 today. and its not because i cant afford to get the latest and greatest. It's just that for what i use it for, the note 2 is still a flawless device. and for those that seem to gripe about the software side of...
J
What region? This is Asiana variant. What part of the word 'Asiana' you dont understand? This is limited to South Korea only due to it being service by SK Telecom. Update? Well, only South Korea need the update. Simultaneous update like Apple for wha...
v
it seems you didn't read through my post properly, just read the first sentaence.. though i agree with you, i hate the stock android myself, but there are unecessary stuff added to these phones..seriously who needs a pulse oximeter? or is it because ...