Has Samsung now entered the piano market? Well, doesn't seem so, but in a promotional push for their Galaxy Tab S2 tablet, the South Korean company has launched a piano made from over 100 units of the device.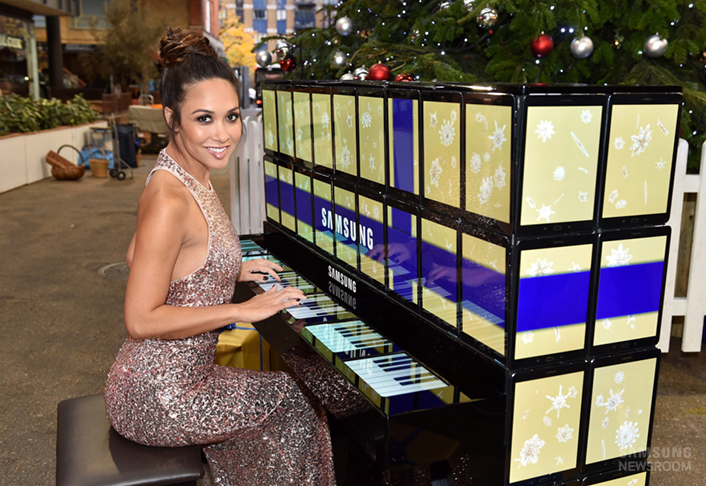 The event took place in London's Spitalfields Market, where pianist Myleene Klass unveiled the tablet piano. "Nothing makes me feel more festive than gathering around the piano with my two girls. The Samsung Tab S2 piano is a real first and nothing like I've ever played before. My youngest has just learned jingle bells and I know she'd love to try it on this piano," she said.
Commenting on the launch, Conor Pierce, Vice President of IT & Mobile at Samsung Electronics UK & Ireland, said, "With stunning AMOLED screens the tablet piano not only sounds great but looks great too, with the screens showing off a fantastic gold Christmas wrapping paper animation. Like the piano, the Galaxy Tab S2 is also available in a beautiful gold design, making it the perfect special Christmas gift for family or loved one."
?
How I wish Samsung would make their own piano or even a synthesizer that would look close to all the piano brands such as yamaha, roland, korg and casio.