Samsung has launched its premium Rose Gold and Platinum variants of the Gear S2 in India.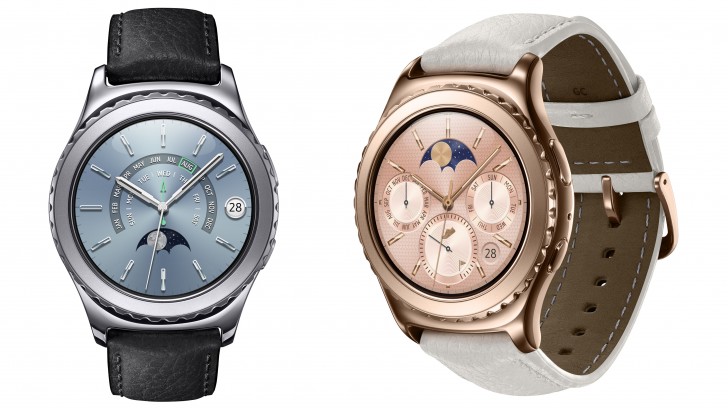 The watches are plated in 18K gold for the Rose Gold variant and platinum for the, well, Platinum variant. The Rose Gold model comes with an Ivory White leather strap and the Platinum model with a black leather strap. The straps are 20mm and can be swapped with any other of that size.
Samsung also launched another variant, the Gear S2 White, which is the standard silver model paired with a sporty white elastomer strap. This makes the total number of Gear S2 variants available in India to five, including the existing Gear S2 Classic Black, and the Gear S2 Black.
The Gear S2 Rose Gold and Platinum are priced at INR 34,900 ($524) each and the Gear S2 White at INR 24,300 ($365).
k
theres a lot more reasons to spend $300 than purchasing this one.