The Samsung Galaxy Mega 2 has reached India today. Samsung has officially launched the mid-range phablet in the subcontinent. This comes after the Mega 2 has previously gone on sale in Malaysia, and got listed on the official Samsung website in Thailand. In the US, AT&T is due to start offering it today too.
Over in India, the Galaxy Mega 2 is already available to buy from Samsung's own online store. It's priced at INR 20,900, which means about $341 or €269.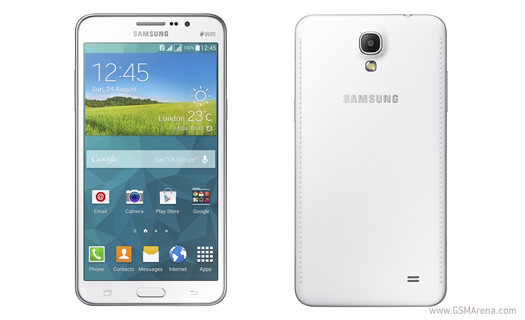 It's being offered in both white and black, and the store says it does currently have sufficient stock.
The Samsung Galaxy Mega 2 comes with a 6-inch 720p touchscreen, an 8 MP rear camera with LED flash, a 5 MP front snapper, 1.5GB of RAM, 8GB of internal storage, as well as microSD card support.
A 1.2 GHz quad-core processor runs things, and dual-SIM support is built in, although in terms of mobile data connectivity the Mega 2 tops out at 21Mbps HSDPA. It also has Wi-Fi, GPS, Bluetooth 4.0, and a 2,800 mAh battery. It runs Android 4.4 KitKat.
D
Sammy has done it again...put a over priced phone into competitive Indian mobile market. Soon it will meet its maker. After loss of low end market to Redmi 1s..mid end too will go..soon by next month Redmi Note with better camera..better battery will...
D
Samsung has to reduce their price by at least 20 to 30 % to be in Indian market.(Remind Nokia.....It was the Indians who helped them to perform and perish too...LOL) A lot cheaper and reliable brands out there in India like Motorola.
D
buy a betetr phone,this is for budget,iphone is way betetr,64 bit,this sammy is not worth the hard earned money from our poor indian pockets,iphone for the world,simply terminate sammy devices,are crappy and use less,all way looking the same since s3...