Samsung Link, previously known as AllShare Play, has been shut down for good. Samsung surprisingly pulled the plug on the service without prior notice, though all saved content is safe and nothing will be deleted.
Samsung Link app was used to connect different devices and storage services in one place. It made easy sharing multimedia and docs between the logged devices, remote accessing them, and even connecting smartphones to TVs and streaming various content.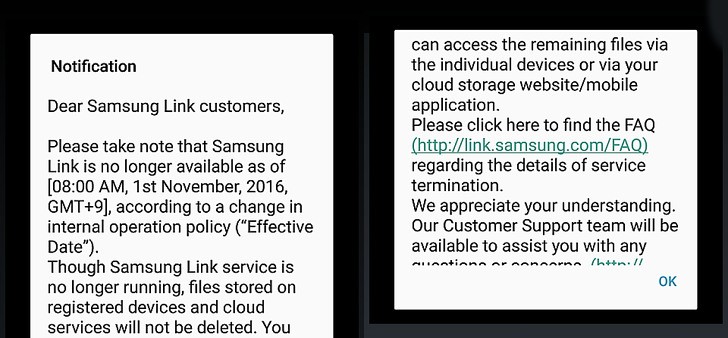 Samsung says the Link app is no longer active because of "internal operation policy", whatever this means. There are no further details on the matter.
All files are still available on the individual devices and in the cloud storage service, so nobody is losing precious data. But you should probably download your files just to be on the safe side of another "internal operation policy" occurrence.
C
please samsung,please put back samsung link as soon as possible please please.
?
Another uninstallable POS bloatware on their older devices.
s
Link must've imploded due to lack of use