Samsung M8800 Pixon gets its kick from touchscreen and imaging and hopes to be the definitive cameraphone. The inspired TouchWiz interface and massive screen are the right gateway to getting the 8 megapixel camera and real high-end video unleashed. The Pixon obviously plays second fiddle to the INNOV8 in the Samsung portfolio but dares to challenge it in the imaging department. Picture this.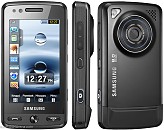 Samsung M8800 Pixon official photo
Key features:
3.2" 256K-color TFT LCD touchscreen display of WQVGA resolution
8 megapixel autofocus camera with LED flash and lens protection
Camera geo-tagging, auto-panorama shot, face, smile and blink detection, digital image stabilization
WVGA video recording at 30fps
Slimmest 8MP phone
3G with HSDPA support
Quad-band GSM support
GPS receiver
microSD card slot
DivX, XviD and MP4 video player
SRS (Surround Sound System) Virtual 5.1CH
TV out functionality
FM radio with RDS
Bluetooth and USB v2.0
200 MB internal memory
Landscape on-screen virtual QWERTY keyboard
Accelerometer sensor
Multitasking
Office document viewer
ShoZu integration (direct image and video uploads)
Main disadvantages:
No Wi-Fi connectivity
No voice-guided GPS navigation
Stylus as dongle only, no stylus compartment
No smart dialing
The Pixon clearly belongs to one of the two schools of thought in the Samsung 5 to 8MP cameraphone sample. There the ironclad Soul-flavored devices rub shoulders with the huge touchscreens of the Tocco line.
The Pixon humbly gives the smart INNOV8 a bow of respect and suffices with topping the line of full-touch and multimedia gadgets. Now, given our admiration for the F480 Tocco, the Pixon can count on a fair and respectful welcome but that won't make us soft or too forgiving.
To begin with, even if 8MP cameraphones are still rather exotic, there seems to be enough competition to motivate the M8800 to squeeze out its best.
We feel it's only fair to start with LG. Not only because Samsung are just about starting to come close to the high video recording bar of the groundbreaking Viewty. It's also worth observing the different approach of compatriot makers. While Samsung choose to share their 8MP efforts between a Symbian all-in-one and a touchscreen, LG have more of a crossover gadget in the face of Renoir. LG KC910 Renoir is a pumped-up version of the Pixon, closing in on the INNOV8 by adding Wi-Fi. Other than that, the Renoir and the Pixon are almost identical save for a tad smaller screen on the LG handset.
If imaging is your thing you should definitely take a look at Samsung i8510 INNOV8. It surely won't go easy on your wallet but, again, it has the best camera we've seen to date on a mobile phone. Furthermore, it rides on the vast capabilities of Symbian, which might seem a fair trade for touchscreen.
Now, should touchscreen make you tick and budget be tighter, the Viewty is still out there and eager to please (also available in 3G-less version as KE990). While not an 8MP unit, its capable camera is a perfectly adequate sub in most cases. Been around quite some time now, the Viewty is way easier with the price tag than the latest releases.
Some other more affordable alternatives include Samsung F480 and Samsung F490 (both 5 megapixel touchscreens) and LG KF750 Secret (with limited touchscreen functionality). The exotic dual-SIM Samsung D980 is in an entirely different league but also promises some nice 5 megapixel shooting power. All those alternatives obviously do not count for the people that really need the extra 3 megapixels but we doubt it there's too many of them.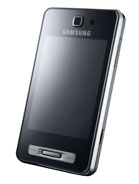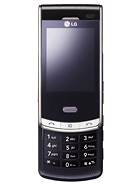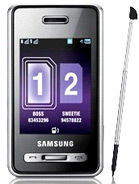 Samsung F480 • LG KF750 • Samsung D980
To make it all the more crowded, Sony Ericsson also make a bid for domination of the 8MP realm with the Sony Ericsson C905. It's a feature phone mostly by name with GPS and Wi-Fi on the spec sheet. Our final two offerings dwell in the land of Windows Mobile. The Samsung i900 Omnia and HTC Touch HD both have touchscreens and 5 megapixel cameras. While their target audience is worlds apart from the one of Samsung M8800 Pixon they are still worth mentioning.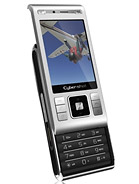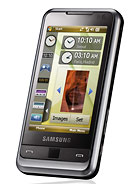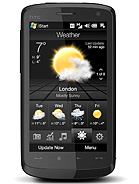 Sony Ericsson C905 • Samsung i900 Omnia • HTC Touch HD
So, it must be enough of a warm-up with the roll of Samsung M8800 Pixon alternatives. Let's now take the jump to unboxing and exterior.
L
Samsung Pixon M8800 is a Good Options for Recording any Video
L
u Can not use USB on this Device,,, its nt Support USB
L
Go to Setting and Set up Screen Calibration...