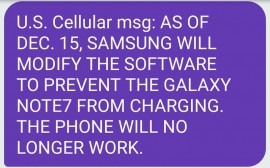 In an effort to retrieve all Samsung Galaxy Note7 devices from customers, the company has already announced the official disconnection or disabling of Note7 units in New Zealand and Australia set for December 15. Meanwhile, in Canada, all communications have been disabled on Note7 devices. That means no phone calls, no Wi-Fi, and no Bluetooth connectivity.
In a message obtained by The Verge, US Cellular reached out to at least this one customer who still had a Note7.
Samsung will modify the software to prevent the Galaxy Note7 from charging. The phone will no longer work.
Nothing has been officially announced by Samsung or U.S. Cellular. So while it's yet to be official, it's also quite likely to happen.
This isn't the first measure Samsung has taken to encourage customers to return their beloved Galaxy Note7s. Samsung has already pushed an update to US handsets that limits the phone's battery charge to just 60%.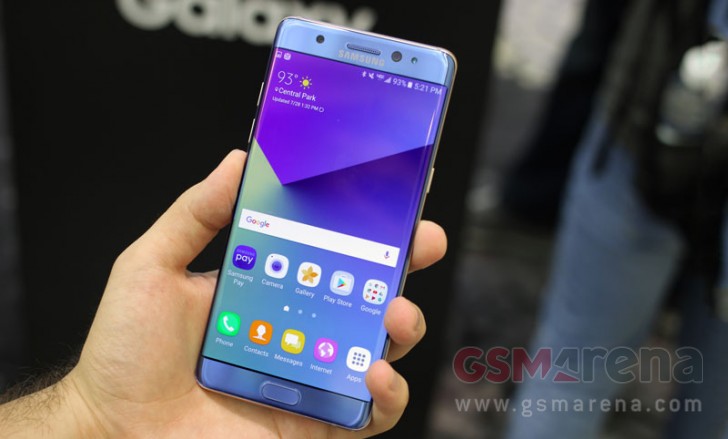 Samsung feels that it's been long enough and customers should return the phone that's forbidden from boarding any aircraft in the US as per the US DOT's (Department of Transportation) orders.
This would be Samsung's final attempt to retrieve the estimated 285K recalled Note7s that are still unaccounted for. After that, all you'd be left with is an expensive paperweight or Samsung collectible.
R
Yo if don't need that phone just give it for free ?!?
D
It involves rooting and a few shady sideloading apps, bit it can be done. But I don't know if it's doable on a Note7, given that isn't widespread enough to developers. Maybe someone haves a bootloader's unlocker, maybe not.
?
Who knows how to change the imei?