Samsung put up its music app on the Play Store, but there's a catch - it's currently compatible only with the Galaxy S7 and Galaxy S7 edge.
So, why bother? Simple - this means Samsung can push out updates for the app independently of TouchWiz updates. Note that this is a beta version of the app.
Samsung Music supports MP3 AAC and FLAC and can send music over DLNA, with additional interactions with Samsung smart devices (tablets, TVs).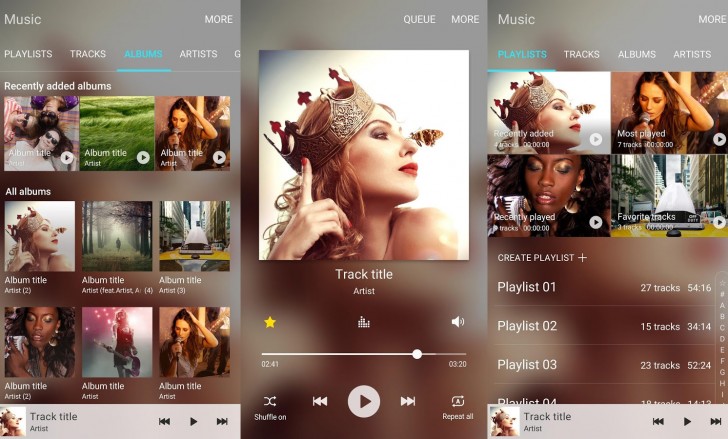 You can grab the app from here, again, we only managed to download it on S7 units.
S
I am dismayed with Samsung, I own samsung note 5 dual sim there flagship phone running marshmallow and still it is showing that my device is not compatible when they themselves have written in description that it is compatible with note 5.
S
Pls. Make it compatible for j7 and other samsung mid range phones also