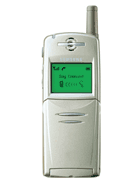 D
i like the n105, but i can't find ringtones for it, can someone help
a
The N105 is perfect, except where can you get an international charger? I don't to carry a separate power unit to plug the charger into. The Radio Shack unit is bulky and heavy.
T
I have been looking at buying a phone for a few months now and I finally decided on the N105 last weekend. I love the phone. Regarding the ringtone, just create your own. You only need basic music reading skills to create your own tune.
D
The phone is great! But I have to agreewith them on the ringtones. I was wanting more than the one's that came with it.
J
The phone is great. Good reception, no dropped calls. The only problem is it's harder to find ringtones as compared with a Nokia phone.
Y
i'd like to make an enqiury about your N105 i just got one from Voicestream .I am about to use it in Nigeria but it says wrong card.i found out that it is locked onto a network and would like to know if it will work here.i have met people who say they can't unlock it.Any suggestions as i will like to use it as i am a big fan of the handset.i will be really glad if you let me have this info
Total of 48 user reviews and opinions for Samsung N105.