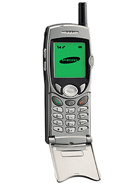 K
I stole this phone from a pocket from a guy, great phone!!
a
great phone used many years, but stolen from pocket

M
Recently I bought a used one of this phone, Its great, but its don't have Arabic language for text messages.
?
I used this phone 3 years, great set, but stolen after years from pocket
?
I still use my phone, 7 years now and it still charges great and works great.
?
I had this phone for almost 5 years and it still works great.
s
www.accessorygeeks.com has largest selection for samsung n300
m
the phone is good but i need soom help for language for arabic and more ringtones
m
good functions , capable memory but very delicate design
l
hello does anyone have any idea why the phone keeps turning itself off? Or even freezing when on the wireless web?
D
I have the same problem as David, the phone turns off for no reason. Other than that Mrs Lincoln how was the show?
b
what's the problems?i bought a N200 samsung!but y it's not here?what's the metter?
A
Your phone is just handsome...
Total of 14 user reviews and opinions for Samsung N300.
ADVERTISEMENTS