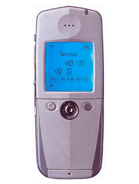 s
how can i compose ring tones and get more games on my samsung N400 phone
O
It`s very nice, I`m now sure I`ll buy it.
b
does this phone really have 11 games?and are they any good?

D
I want a one, I like N400, can you sent to me
My adress: N0 17 Lang yen Phu, tay Ho Dist, Ha noi
Tel 04.8291330
z
its wonderful i like it very much
S
I have heard some information about it. N they've said that it can save all of information about menstruation, is it true ? n i like blue colour, but i think samsung has hard key, b'cos we must hold some keys if we want send or read sms, right ? i think samsung must repair n accept my suggestion c u........
S
what can it does for me?
s
i liked the handset so can u send it by corrier i will pay u please tell me the rates b,cose i want orignal set so email me soon thank you
P
Got this phone recently. Impress with the design. However, ease of use and performance is not at its best. I think Nokia 3310 can easily outclass N400 in this case. By the way, can anyone inform me whether the service light on the top right of the phone always flickering in red color? That is like indicating my battery is low all the time.
N
Very good phone just bought one! Only problem is it doesn't have infra red/gprs. if you can live without then it's one of the nicest phones you can get.
E
Smooth,Sleek and oozes Class.Our Retail outlet needs these in stock.Where the Devil can we obtain them.I have tried everywhere.
a
acheteur en gros si vous pouvez me donner les prix et regle de payment
A
Straight out of Buck Rogers this phone's big selling point in the lunatic motorized antenna and... er is that it? Still it's a bit less effeminate than the chronically limp wristed A300. Why is it that samsung release a phone with just 1 trick? A300 dual screen and fuck all else, N100 voice activated blah de blah it's a shame really cos build quality and ease of use very good on all samsungs. But they're getting camper and camper as time goes on, mind you aren't they all? MOst of the 8310 colour schemes are bizarro. Sod it I'm gonna buy an r250 and go back to the building site. grrrrr
Total of 95 user reviews and opinions for Samsung N400.
ADVERTISEMENTS