Brace yourselves, fellas, for October will be one hell of a month for the mobile industry. The next iPhone will break cover on 4th, HTC will follow up with a phone of their own on the 6th and now we have confirmation that Google's next flagship will be announced a week later - on October 11th. Yeap, we are just two weeks away from seeing the Samsung-made Nexus Prime.
The Korean company has already sent-out the invitations for the Unpacked event, which will be held at the CTIA expo and will be co-hosted by Google. And that might mean just one thing - it will be the event that will see the introduction of Android Ice cream sandwich and its first bearer - the Nexus Prime.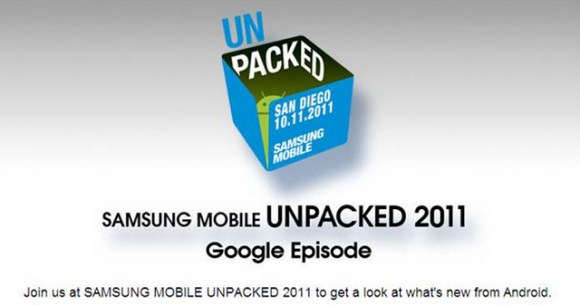 This also aligns nicely with the lengthy video demo of new Android version that we saw this morning. The platform seemed in pretty good shape on that demo, so it should be ready to hit the stage.
And it's not just the new reincarnation of the world's best-selling popular OS that deserves attention. The Samsung Nexus Prime should be a pretty hot piece of technology itself with its rumored 4.65" HD Super AMOLED screen and powerful Exynos chipset with a couple of 1.5 GHz CPU cores.
October seems like the month that will set the tone for the next year or so in the smartphone race.
G
Apple didn't steal, they bought from Xerox their "OS" aka "windows".
V
I have been waiting for a phone costing above galaxy Ace and below Galaxy S2. My problem is I need a flash enabled camera, and if possible, then with decent sunlight legibility. Guess this will not come true now. Either S2 reduces its price or I ta...
U
No, no, no....others invent then apple borrows and perfects whilst calling it something different and saying they invented it then apple annoys the majority of people (non-apple maniacs) with their fascism then others steal all their market share wit...
ADVERTISEMENTS