Promised and delivered. Samsung is rolling out an update for Bixby that lets you remap the button summoning the voice assistant. The update comes in the form of a Bixby app update so don't expect a full-fledged firmware OTA upgrade.
The cool thing is that you can assign not only a certain pre-installed or a third-party app but also a command sequence. However, Bixby should be assigned at either single or double press - whatever suits you better.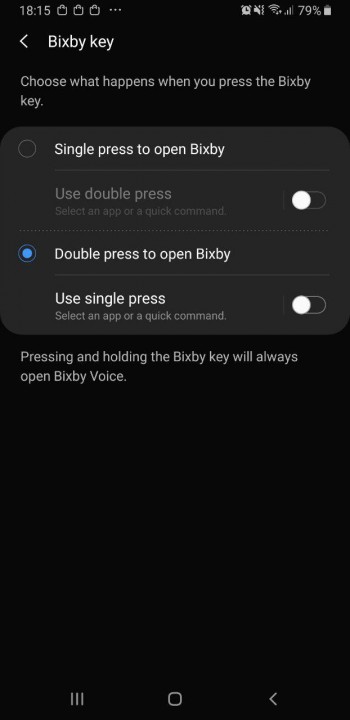 You can do that by going to in the Settings and then Advanced features > Bixby key. Also, keep in mind that a long press will always launch Bixby Voice.
Speaking of which, the Chinese version of the Galaxy S10-series has the option of swapping the "Hi Bixby" hotword for a one to your choosing. It's still unconfirmed whether the option will be made available for the global market, though.
N
North Korea is right next door to South Korea and I don't know what or where my information will end up. So NO Thank You!
s
There are something that need samsung account. What's your problem in not using that? Samsung Pass? Samsung apps? Samsung backup? all are important sometimes....