Samsung's HMD Odyssey VR headset is here and it packs dual 3.5-inch AMOLED screens, AKG headphones, two cameras for spacial awareness and two motion controllers.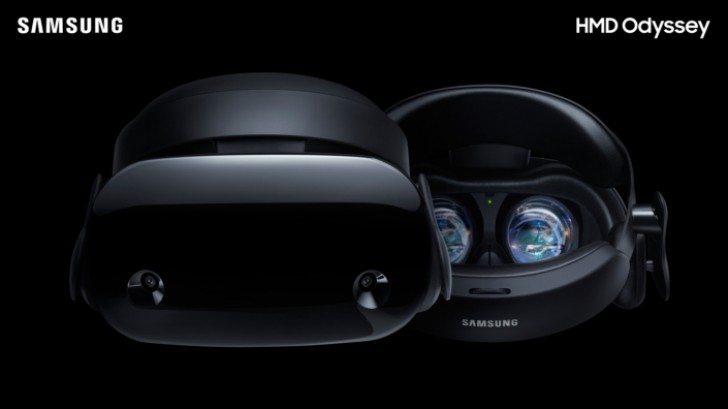 The HMD Odyssey is built for Microsoft's Mixed Reality AR experience and is here to challenge the Asus and Lenovo's Mixed Reality gear.
The two screens inside the HMD Odyssey are 3.5-inch in size and have 1600x1440px resolution and 90/60Hz refresh rate.
There is 6-axis accelerometer, gyroscope, compass, a proximity sensor and two cameras on board so you can wander around your home without worrying you'll run into a wall. The attached AKG headphones provide 360-degree Spatial Sound.
If you're not familiar with Microsoft's Mixed Reality check out the video below.
The Samsung HMD Odyssey will become available before the end of the year in the US, China, Korea, Brazil and Hong Kong at a price of $499.
D
Should have red the comments more, my bad, sorry anonymous. XD
D
are you asking for a third person game for VR experience? wow, *claps slowly
ADVERTISEMENTS