Those of us who were disappointed by yesterday's 'Let's talk iPhone' event by Apple are now looking forward to Samsung and Google's 'Unpacked' event scheduled for October 11 in San Diego. It seems though that we will be in for a treat after looking at the teaser video that Samsung has just released.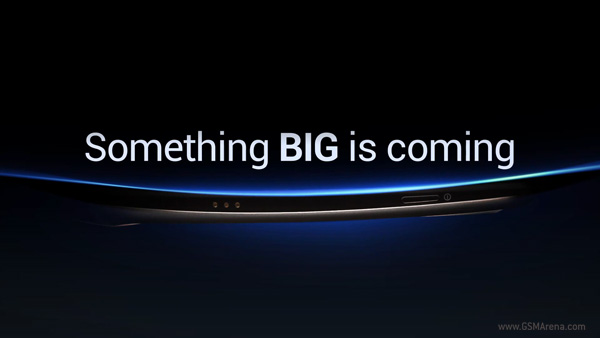 The video initially starts off with things that go great with each other such as milk and cookies and coffee and newspaper, etc. Towards the end, however, you see the messages 'Another perfect combination is just around the corner' and 'Something BIG is coming'. The video ends with a side shot of what could be the Nexus Prime.
The reason we strongly believe this is the Nexus Prime is due to the tell-tale curve of the device. Just like the Nexus S, the Nexus Prime has a curved display and it looks a lot more significant this time around. The references to great combinations could just be Samsung's hardware and Google's software, a.k.a. Android Ice Cream Sandwich.
There is not much you see of the phone. You see three golden contacts that could be for accessories such as docks, the power button, a bulge near the bottom, same as on the Nexus S and a bulge for the camera near the top. The phone uses a two-tone color scheme with a grey back and black for the front.
If Samsung's intention was to pique our interests then they sure have done their job well. Hopefully, this event turns out to be bit more interesting.
J
....are you kidding me? I've had a phone with the same spec for months now, it's called the Galaxy S2!
n
something big is already out...its called iPhone 4s :3
L
I can't wait for it to hit to Africa
ADVERTISEMENTS