We usually need to wait for publications to perform full teardowns of the latest hardware. This time around, Samsung has taken it upon itself to provide us with a full tear down of the Gear S3, so that fans can take a peek into what makes this watch tick (pun intended).
The teardown shows a closer look at the individual layers of hardware from the exterior of the watch face, display, bracket (or chassis), mainboard components, rear casing, as well as the band options offered.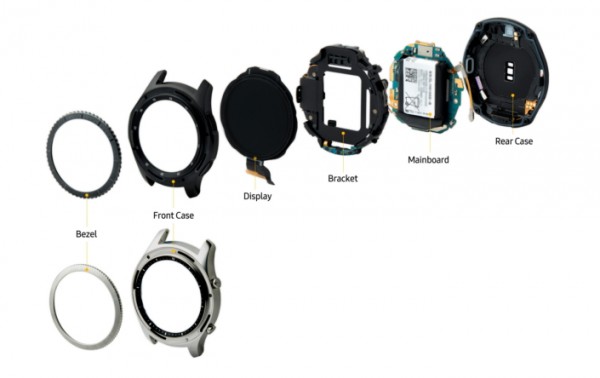 Source: Samsung
We really appreciate when a company gives us a look at all the work that has gone into its product, and to have it in an easily digestible format with labeled images is a big plus.
Here's a quick look at the bezel, display, and bracket assemblies:
Bezel
The rotary bezel goes all the way around in either direction, just like the Gear S2 did. Here, the front of the watch also acts as an RF antenna, allowing for all the signals to pass through with minimal interference.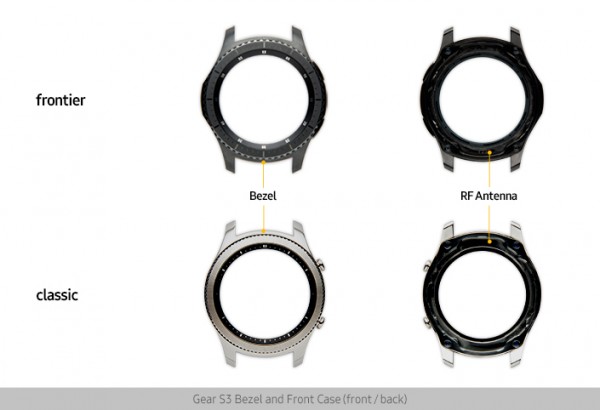 Source: Samsung
Display
The display is made of Gorilla Glass SR+, "a material specifically designed for wearable devices to provide a tougher, more scratch-resistant display." The MST sensor is also found here and is used for Samsung Pay to simulate a magnetic card swipe at a terminal.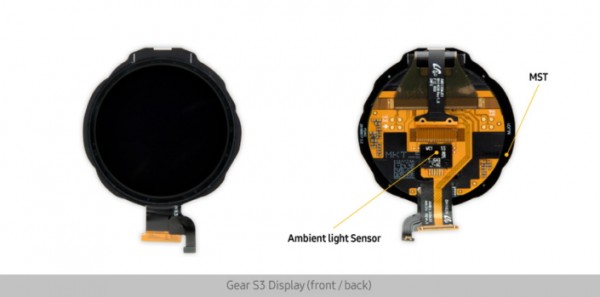 Source: Samsung
Bracket
The bracket houses the smartwatch's mic, speaker, and linear motor used for vibrations and notifications.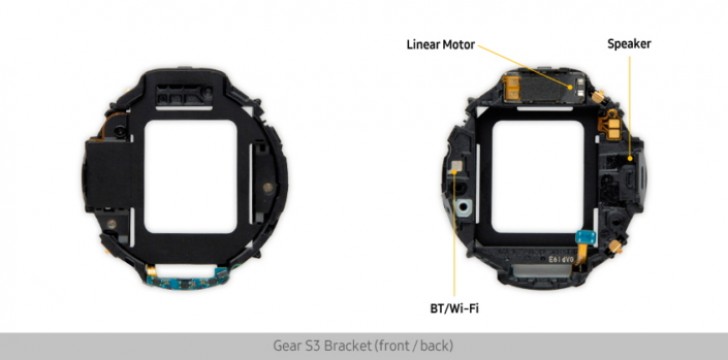 Source: Samsung
Check out the rest of the tear down at Samsung's global website.
D
That is your thought.I am using Gear S2 classic and really like it a lot. Elegant, very responsive and helpful. It also got 2 days battery life.
F
Will these work on Non Galaxy phones? I'm wowed by this smart watch.