We were contacted by Samsung with a clarification on a matter that spread like wildfire online yesterday - the naming for the upcoming Omnia HD. Yesterday's rumor had it that Samsung will be ditching the Omnia moniker for the more plain i8910 HD.
With the launch of Samsung i8910 Omnia HD just behind the corner, it has obviously turned out that there are commercial issues with selling the device under the originally announced name - Samsung Omnia HD - but only in some countries.
As a result Samsung have allowed the local marketing teams in the affected countries (undisclosed yet) to adopt the slightly abridged marketing name of Samsung i8910 HD.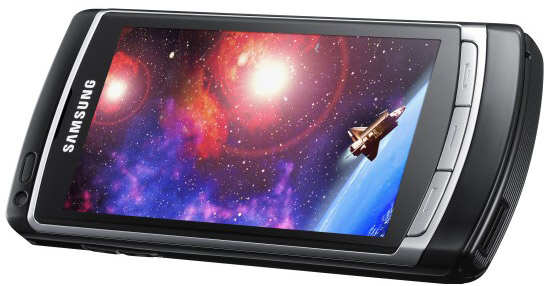 Again unlike what yesterday's rumor stated, Samsung confirmed they will continue using the Omnia name for both their business and infortainment high-end product lines - no matter the choice of OS - WinMo or Symbian.
e
do anyone know if this phone could be used with at&t service?
H
You contradict yourself by saying that it will sell more because it is a Nokia (indicating that Nokia is the more popular/poweful brand) yet going on to say Samsung is better? If the units are selling (which as you agree they will) do you think ...
H
Im so sure because I have seen the sales figures of the original Omnia vs N96 - N96 killed it in terms of units sold. The N96 was quite a poor phone. Nokia N97 will sell more than the Omnia HD and that my friend will be a fact when they are launch...
ADVERTISEMENTS