WinMo fans surely have a lucky week as today Samsung officially announced that their latest Omnia family phones, i.e. Samsung I8000 Omnia II and Samsung B7610 OmniaPRO will be commercially available earlier than rumored, and most importantly, they will cost less than it was expected.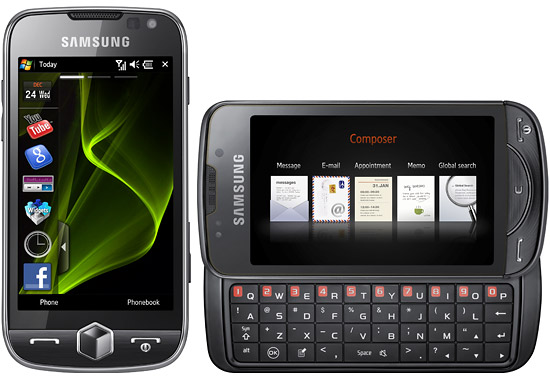 The WinMo flagship phone Samsung I8000 Omnia II will be offered at a suggested retail price of 549 euro and will start shipping in August, while Samsung B7610 OmniaPRO will hit the market even earlier - in July - at a retail price of 499 euro.
Of course, Windows Mobile 6.5 OS will probably not be included on the devices but a free upgrade is promised to all buyers once the OS becomes available.
?
September is still the preliminary delivery for Sweden.
?
Both of these phones in Sweden is Still comming In September? in this article it mentioned Juli and August for the phones. To bad its not true
H
IF AND ONLY IF the Omnia 2 UI works fast and smooth like the iPhone with finger only, its web browser scrolls smoothly and renders fast, more RAM for multi tasking apps (VERY IMPORTANT to me), a dedicated graphics chip, 30fps recording with good audi...
ADVERTISEMENTS