Introduction
Wanna know when One UI 3 is coming to your Samsung smartphone? Here's the roll-out schedule. Read on below to learn about the new features arriving with this update.
Few topics have had mobile phone users and media quite as united as the Android OS's fragmentation and the speed of updates. Manufacturers' custom overlays slow things down, and Samsung's often gotten the most flak in the past - it's had one of the heavier skins/launchers/whatever you want to call it, plus it's got a considerable portfolio of devices and their users to cater for. This has meant updates to the latest Android version have never been among the fastest out there.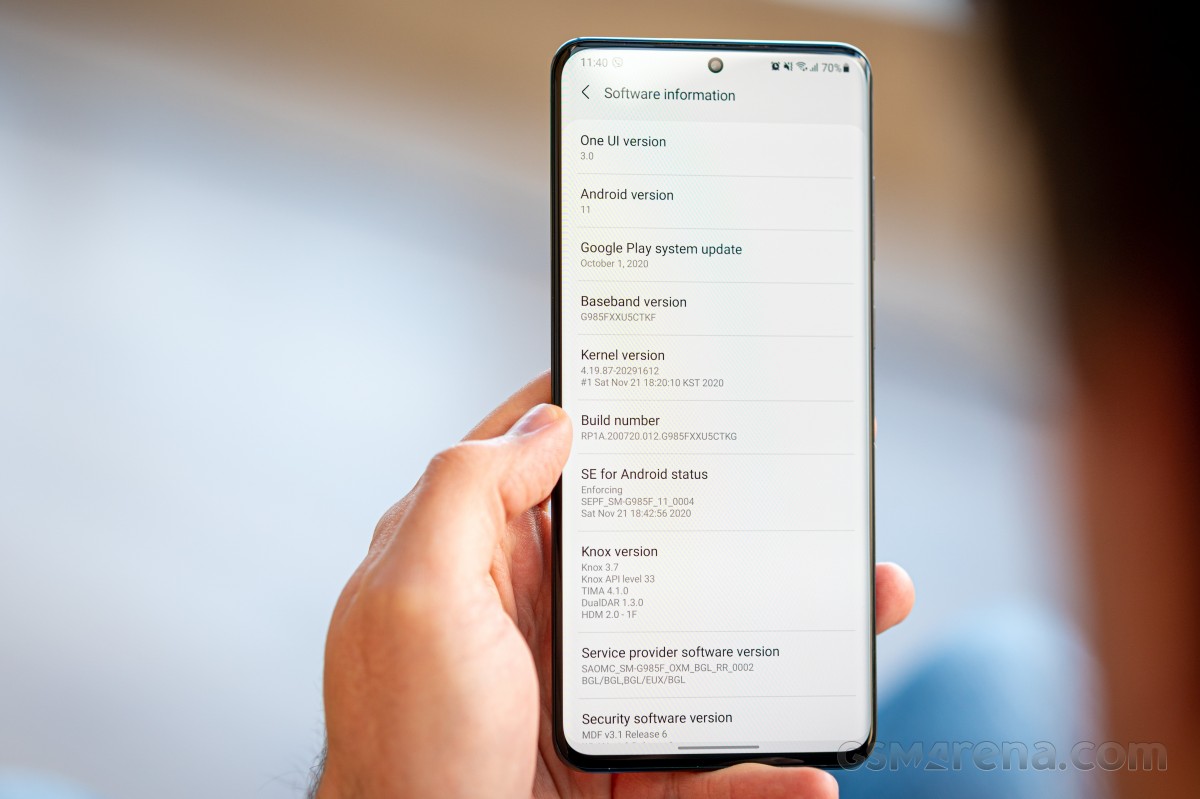 Well, Samsung's still got more Galaxies than most other makers have of their own brand of models, and it's still selling them by the buckets, and the in-house One UI is still one of the farthest removed from 'stock' Android, if that even remains a thing.
But OneUI 3, based on the latest Android 11, is already here, within less than 4 months of Google's latest OS release. Which, when you come to think of it, is about the same timeframe that Samsung released Android 10 last year, so perhaps the narrative about the late updates is itself outdated.
Anyway, predictably, it's the high-end Galaxies that are getting Android 11 and One UI 3 first - the latest S20 and Note20 families, but also the previous-generation S10 and Note10. Others will certainly follow in due time.
We'll be taking a short look at what's new and what's changed on our S20+ running One UI 3, and we're keeping the S20 FE on OneUI 2.5 for comparison. Okay, honestly, the 3 OTA hasn't arrived on that one yet - otherwise we probably would have updated it too.
R
Did anyone noticed One UI 3 reduced Benchmark scores. I wonder why? I couldn't get above 900 SC GB5 and 3100 MC GB5. I know it shouldn't matter for everyday performance but just curious as to why..
B
I like the one ui from Samsungs stock android is messy. And you have more options than stock. And I don't have any bloatware on the phone.. The things you don't need you can remove. So I don't understand the fuss..
K
I dont thnk so, i am not too sure about it but for example i have a Galaxy Note 8 and got stuck in 9 Pie. but because is a 2017 phone, maybe the A9 could get their last major OS