A couple of years after releasing the Galaxy Folder flip-phone, Samsung has outed its successor, also known as Galaxy Folder. The new clamshell Android smartphone is currently only available in the company's home country of South Korea.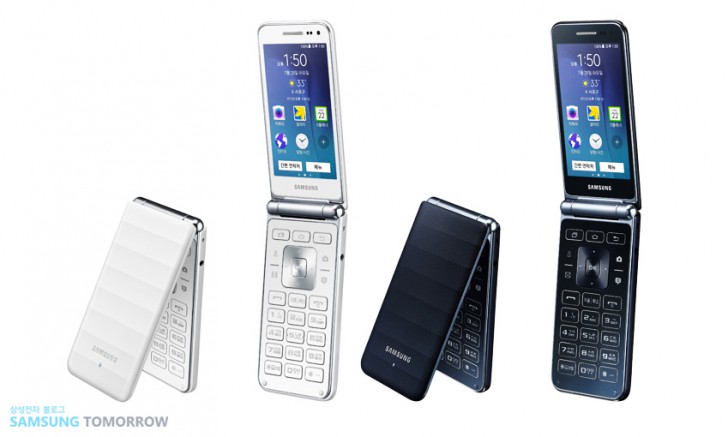 Specs-wise, the device sports a 3.8-inch touchscreen display and comes with 8GB internal memory, which can be extended up to 128GB. In terms of camera, the handset features an 8MP rear unit and a 2MP front shooter. The smartphone packs in a 1,800 mAh detachable battery.
"The folding-style design combined with smartphone features, including the Internet, messenger and social networking services, will add to the device's convenience," the tech giant said. It isn't yet known if and when the new Galaxy Folder - which is priced around $255 in South Korea - will be available outside of the country.
This comes just a day after LG announced Gentle, a flip phone running on the latest Android 5.1 Lollipop.
;
It's a good thing phones from the Philippines are open-line which can be used in other countries. just make sure it's not locked with a carrier.
`
Well, thats a good phone for people like me who just do music, calls and text. A simple phone with a perfect specs. But I would like to suggest to have Slider phone than a flip phone.
?
Android isn't suitable for phones with physical keys