Samsung already announced the international version of the Galaxy Grand, but today it showed its home market som love by unveiling a special quad-core version of the phone for it.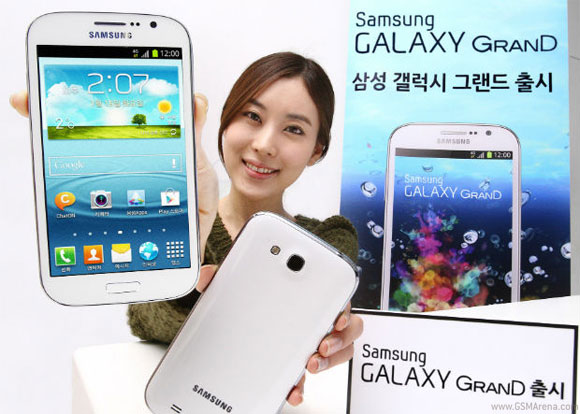 The quad-core Galaxy Grand has its CPU clocked at 1.4GHz and supports VoLTE. Other than that and the DMB-T support, the South Korean smartphone is identical to its international version.
Samsung hasn't revealed just yet how much the additional horse power under the hood is going to add to the price of the device.
As we said in our Samsung Galaxy Grand hands-on, the Koreans arrived a bit late to the affordable 5" smartphone party, but the evidence is showing they are eager to quickly catch up.
C
I have Samsung Galaxy Grand Korean VersiOn and i Love it hOw many times it fall down , and its like it before , like new ! Love it
z
I brought one samsung grand duos korean from local marketIndia for rs 10000.but next week it got hanged and cant get software for it and have to create new ime.any one can guide me to repair it my mail zagar@yahoo.com
s
hello i am int to buy a grand duos but what is the diff bet korea made and other and what is the price of korea made
ADVERTISEMENTS