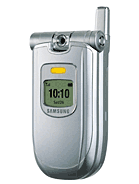 a
dear gsm arena i take this time to say that you are one of the leading gsm producing company in the world. keep it up.
F
Yea!!!! Samsung phones rock!!! They are a Korea brand name, and i just love it!!! I like the size, and it has a lot of features that i never heard of before... great job Samsung... I'll buy it once i have the money for sure!!!
Z
samsung isnt improving at all! why are they creating phones that are almost similar? how do u think guys? they are not improving! no creativity! and especially p100. no blue tooth and has short lifespan battery
B
Duh.. Getting sick of their hp's.. Not much variation.. Considering that they had to miss out bluetooth & Java again.. They aren't improving.. Just following Nokia.. Eg. Nokia 6610/6100/7210/7250.. Practically not much diff.. Same here with Samsung..
L
when is this gonna be out, n when u gonna find out a bit more about it??

Total of 30 user reviews and opinions for Samsung P100.