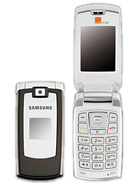 D
Yup, you betcha! Best way to do cheap phone calls. Sorry.. not cheap... FREE. Now this is one cute little dude i'm gonna add to my collection soon!
p
do the phone have the color black?..... do you know trade biz?..... this trade biz is my friend in yahoo messenger,....he said that he is selling phone from englend?...do youhim?...and is true that it can sell phone.... cause the phone is 75% price off... ill w8 for the answer tnx?... and he said that it comes up with a 16gb memory card

j
well its got the basics covered - wifi should become standard on all phones!
?
Interesting that it has Wifi thoughbut only 15mb memory. No downloading big webpages on this phone!
Total of 9 user reviews and opinions for Samsung P180.