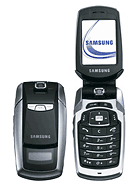 J
I have this Phone in CDMA version in korea. It is very useful. Watching TV on phone, the quality is pretty good too. What i expect to samsung is to increase life time of bettary and the contants in the phone that are in USA.
a
samsung is basically a cheater company- there models nos also stolen by SE P900, P910 P990. There fones r just like garbage nothing inside them exept 8gb microdisc LOL. illitrate peaple just go to buy samsung a korean cheater company.
?
And about the radio,
you can receive radio via DVB-H, not every station, but the best ones.
?
Oh My God
DVB-H in a PHONE,
please punch me, i guess im dreaming,
that phone is my god!
D
radieth: There's no way you can purchase a GSM mobile, support Korean Language, apart from CDMA.

It's obvious that you can buy any phone that support Korean in Korea. However Korea is 120 percent CDMA based network. There's absoultely no way you can purchase a GSM phone, even if you can buy, you cannot use at all in Korea.

I've seen only one model that support Korean by GSM network in New Zealand.

Guess that was E530, something what girlies use, and I've noticed that to use Korean the other user need to have the same model.
r
hwan : anyeong?!
samsung is a korean brand...if u buy it in korea, then ull get korean language as an option as well...
H
IS this phone avialable for Korean Language?
If not give me some models of Moblie phones. For example; Samsung D600, things like that.
I am just looking after the phone with is availble to use Korean language. No metter how much is it. Please give me some details and imformation. Thank you very much.

j
how come this one is bigger than P900 when d camera is only 1.3MP, the 3G was removed, & d memory was reduced?this is a cut version of P900 but how come it's bigger in size?
?
I've read on a few websites that the p910 is a UMTS handset & the p900 isn't? Just throwing that out there!
C
Here in the UK you need a television licence and this also applies to watching TV on mobile device apparently.
A
Never mint OH COME ON WHEREs THE RADIO. This phone has a DVB TV Reciver Thats (Digital Video Broadcast) In other words Freeview Tv. So who need radio? get a grip!
This is gonna be Samsung's Year....
?
oh come on samsung...

where is the radio!!!!
by the way... is the silver cap on the front like a push down thingy protecting the front display??? or does it have a front display...




Total of 115 user reviews and opinions for Samsung P910.