Many smartwatches (even smartbands) can measure your heart rate, but very few can measure blood pressure. Thatís because to measure blood pressure, you need a tight-fitting band that presses into your hand uncomfortably.
A patent shows that Samsung may have figured out a way to make the measurement with a light sensor similar to the heart rate sensors. The patent drawings show a watch, called Samsung Gear X (not to be confused with Gear IconX).
The design shown is similar to the original Gear watches and weíre pretty sure itís just a placeholder (same for the name).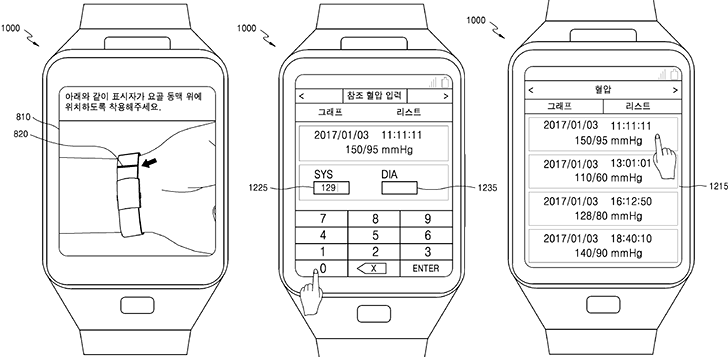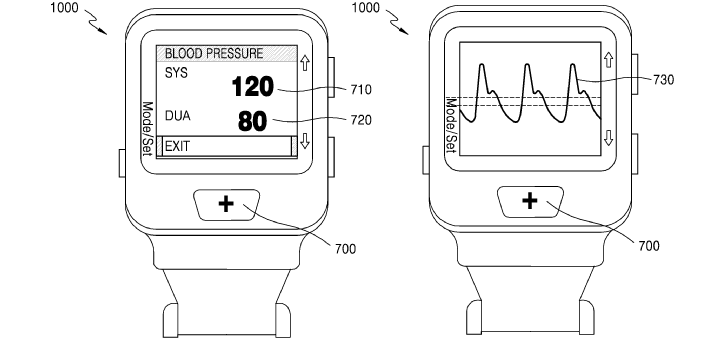 The way it works is it shines polarized light and senses the intensity of the scattered light. By the sound of it, this will still require you to keep the watch tight (smartwatch heart rate monitors donít work if the watch is loose either).
?
Has to be accurate to work. But could be a game changer.
5
Sure, i won't ever go to a doctor from now on. It will definitely cure cancer with an update.
v
1st thing.. People tend to substitute teal medical care with these..and margins of error is as high as 30 percent.. I'd be happy with 5 to 10