Samsung patents bezel-less design with a cutout for the selfie camera
The full screen design craze has gotten to the point where displays have covered all the blank bezels and are now pushing up against functional elements like the front camera. That's the case for the Essential phone, the upcoming iPhone 8 and – going by this patent – the future Galaxy S and Note devices.
The patent drawings show the display coming right up to the edge of the phone with a small cutout to leave room for the front camera, earpiece and assorted sensors. The cutout doesn't seems as extreme as Essential's or even the iPhone's.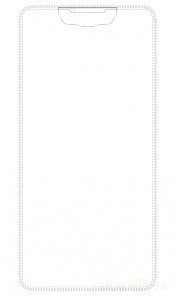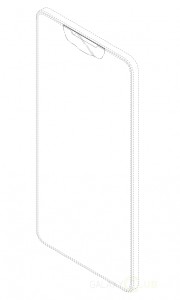 Samsung patent drawings showing a cutout for the camera
This patent was filed in South Korea on May 2016 – well before the designs of the other two became public. Does that mean that the Galaxy S9 will sport the "display cutout" look? It's possible, but we wouldn't bet the house on it – Samsung also patented an S Pen with a breathalyzer - sometimes patents are filed just in case.
?
New slyiphone ? its not even out, all slyiphones have maaaaaasive bezells, Samsung have had tiny screen to phone ratio since the s6 edge, and these pratts that are handed these stories to print by slyiphone, have the ordacity to try and make it look...
?
Doesn't seem es extreme as Essential and Iphone? It's bigger! It is weirder too! Smh
?
looks like samsung definitely has time machine.. they travel from 2016 to 2017 to copy this design oh wait, probably they copy the time machine as well from 3030