Foldable dual screen phones seem like a solution in search of a problem. Samsung patents reveal what the company engineers believe might be the right problems to solve for a successful foldable phone.
As we saw before, providing gaming controls on the second screen while gameplay runs on the other screen is the most obvious solution – it's the Nintendo 3DS, but reborn as an Android phone.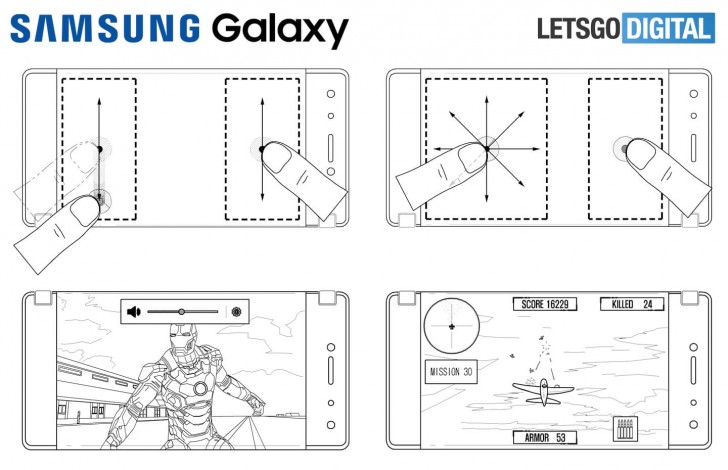 The patents also talk about using a stylus – the S Pen presumably. Graphics artists often draw on a stylus-enabled tablet that is not a screen – having a separate screen means you don't cover up the artwork with your hand or stylus. This is especially important when you have a small surface to work with (like, say, on a phone).
Each half of the phone also has its own camera and speaker, which may enable other uses. The rumor mill has been telling stories about the Galaxy X phone and despite leaks and patents, there is still no official word on when the phone may launch.
Source (in Dutch)
D
Apple will reintroduce this in the next 4 years and say they are the ones who came up with the innovative idea...
?
I used to have 2 Sharp Aquos Crystal and with Swipe Pair, I can achieve 2 screens become 1 screen... Downside is the need to charge 2 devices to keep the batteries up...
D
samsung is the best phone in the world