Foldable dual screen phones seem like a solution in search of a problem. Samsung patents reveal what the company engineers believe might be the right problems to solve for a successful foldable phone.
As we saw before, providing gaming controls on the second screen while gameplay runs on the other screen is the most obvious solution – it's the Nintendo 3DS, but reborn as an Android phone.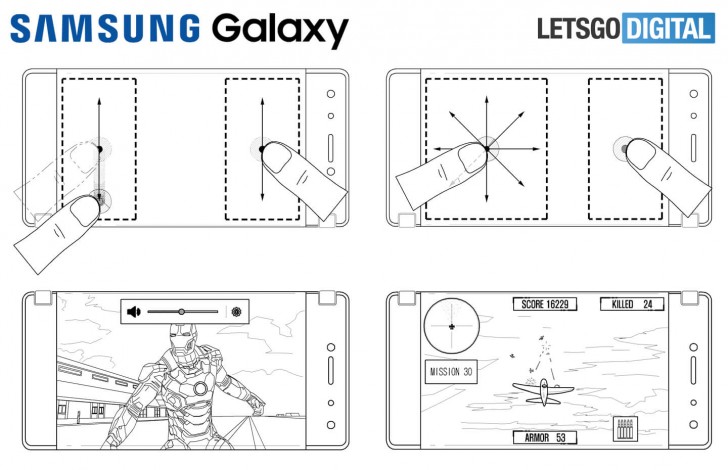 The patents also talk about using a stylus – the S Pen presumably. Graphics artists often draw on a stylus-enabled tablet that is not a screen – having a separate screen means you don't cover up the artwork with your hand or stylus. This is especially important when you have a small surface to work with (like, say, on a phone).
Each half of the phone also has its own camera and speaker, which may enable other uses. The rumor mill has been telling stories about the Galaxy X phone and despite leaks and patents, there is still no official word on when the phone may launch.
Source (in Dutch)
If it only cost you less than $700 otherwise those the trends you mentioned doesn't need you spend so much money.
?
You asked the similar type of question when samsung introduced the first curved screen, multicameras, and bezelless. But now you change your mind. LOL. Admit it, sony is running backward. Lol lol lol.
Can you claim how many time the foldable can fold and expand. The parallel wire inside it and the curved screen how long can it stay strong. A 8 inch tablet is better than expensive not durable foldable phone unless they can sell it below $700 roughl...
ADVERTISEMENT