A new report from Bloomberg has reported that Samsung Pay is being adopted very quickly compared to Apple Pay did when it first launched. "Samsung has signed up 5 million users and processed more than $500 million in transactions since debuting in the U.S. in September."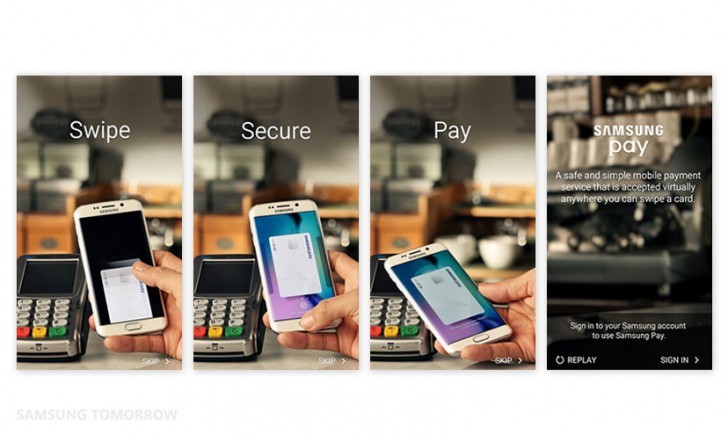 Samsung has differentiated itself from the other mobile payment solutions with its acquisition of Loop Pay. This technology simulates the magnetic strip on a credit card and does not require an NFC terminal.
Basically, Samsung Pay is accepted anywhere a regular card swipe can be accepted which dramatically increases the number of merchants who accept Samsung Pay.
In Samsung's latest ad, actor and comedian Hannibal Buress takes his Galaxy phone to a Deli in New York City, (a city with many places that only accept cash and barely even take credit cards) he baffles employees in the deli when he taps his phone and the card goes through.
As said in the report, there has to be something better for the consumer to embrace mobile payments vs traditional cash and credit card transactions made with plastic cards. Something really needs to take the mobile payment industry by storm in order to see an even wider adoption.
T
Beep'nGo is a great program and works on pretty much all scanners.
G
Think you're misunderstanding the technology. Yes any phone with NFC can do wireless transactions via Google / Apple pay or credit card apps. I too use a CIBC credit card app for payments where NFC terminals are available. This is MST technology ...
G
I know - I agree entirely What ARE they playing at - just GET IT DONE Samsung