Ever since 2015 Samsung users had the opportunity to use their phone as a digital wallet for contactless payments. The service has since expanded to support Samsung smartwatches and made its way to more than 25 countries with 14 million users in its home market alone.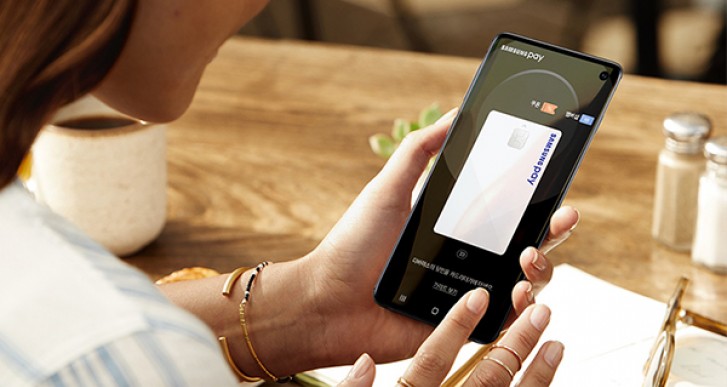 Still, it seems that Samsung's mobile payment service is most popular in its home country of South Korea, which accounted for nearly 80% of its simple offline payments. This April, Samsung Pay surpassed KRW 40 million ($33.7 million) in transactions with 25% of the transactions coming in the form of online payments according to the Financial Supervisory Service.
Apart from just payments Samsung Pay also supports deposit/withdrawals from ATMs and payments for pre-paid and transit cards.

Going forward, Samsung is planning to grow the service's features by partnering with Woori Bank and bringing a new currency exchange add-on compatible with the 15 most used currencies including the US dollar, Euro and Japanese Yen.
A
I've replied to your comment with how you can uninstall it without root, but gsma considered it too dangerous and deleted my comment lmao adb shell pm uninstall --user 0 com.package.example or adb shell pm disable-user --user 0 com.package.e...
C
i still like to use cash
ADVERTISEMENTS