Samsung is building a version of Samsung Pay for non-Galaxy Androids and iPhones dubbed "Samsung Pay Mini." This app will handle online payments only (that is you can't use the phone to pay in-store). There are plans to add desktop support (PC and Mac) later on.
Pay Mini already supports several cards: Samsung Card, Lotte Card, and Hana Card. Others, like KB Card, are considering joining the party.
The app can be secured with a fingerprint reader where available or with just PIN or password elsewhere.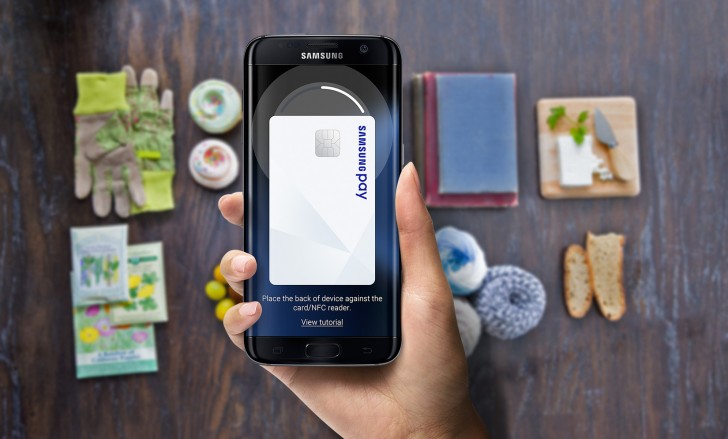 So far online payments account for less than 20% of Pay transactions, so Pay Mini is a way for Samsung to boost its online presence.
L
It is nothing about software. Software is ready ages ago as well as hardware. Samsung Pay is top one pay service in S.Korea and made over 800millions of transactions in US already. So it is ready, just need to partner with big banks in UK and that is...
D
Looks like Android Pay is still the way to go for non-Galaxy phones.
G
...can I add Canada to that request list?
ADVERTISEMENTS