Two days ago, Samsung revived the Xcover brand with a new smartphone - the Xcover 3. There are also rumors of an upcoming Galaxy S6 active model, as well, so the Korean giant seems to be paying a lot attention to the rugged market.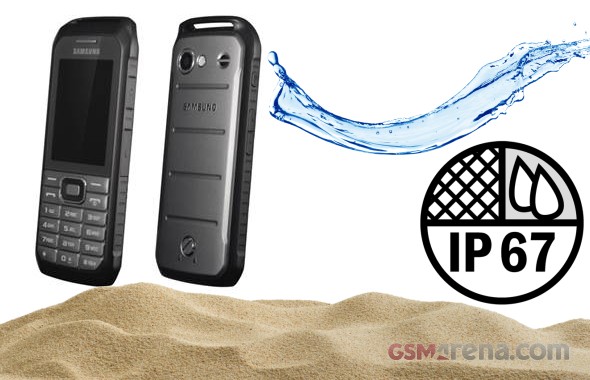 Today brings another durable device rumor, but this time with a twist. As it turns out, Samsung might have plans to turn the Xcover 3 moniker into a whole line of devices, or at least two that is. A source, who chose to remain anonymous sent us info on an upcoming feature phone called Samsung B550 Xcover 3.
The rumor is complete with specs, according to which the phone will be equipped with a 2.4-inch QVGA (240x320 pixels) display and powered by a SC7703A processors, along with 128MB RAM and another 128MB of storage.
This is quite a blast from the past, indeed, but the phone will offer IP67 certification and looks about as durable as tech gets these days. Furthermore, the device boasts a 1,300 mAh battery, which, considering the other specs, should ensure a spectacular battery life, again, just like old times.
Other specs on the Xcover 3 featurephone include a 3MP camera, microSD slot FM Radio and Bluetooth. The dual band (900/2100), HSDPA 7.2 handset should appear sometime during Q2 this year with a price tag of around €99. Any takers?
Special thanks to our anonymous tipster!
?
I've had two B2710 and was really interested about upgrading to this. But it has no GPS, so it's useless. What's the point of making phone like this without it?
J
Does not appear to be able to pair up with my vehicle as all my other phones have
J
Does not appear to be able to pair up with my vehicle as all my other phones have
ADVERTISEMENTS