Samsung, the South Korean manufacturer has successfully developed a core technology of the 5G network and the company is aiming to bring the service to consumers by 2020.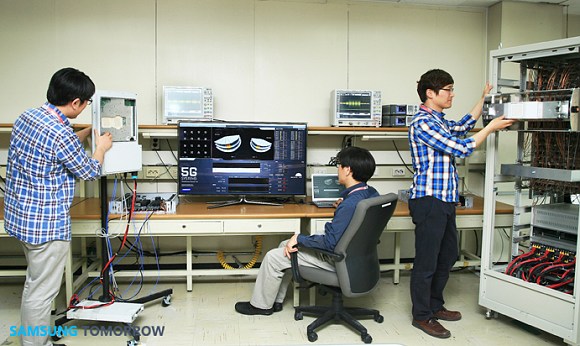 The latest wireless technology will enable users to access faster data service compared to the current 4G networks. The 5G service was successfully tested with a 28 Gigahertz waveband to transmit data at a speed of 1 Gbps. According to Samsung, the fifth-generation network will allow you to download an entire movie in less than a second.
The newest platform will also allow you to download and upload data at incredible speeds of tens of gigabits per second as compared to the 75 Mbps on the current 4G LTE networks.
Samsung is said to have used 64 antenna elements, which allow the smartphone to exchange real-time signals. The 5G service is rumored to become an international standard in the future.
R
Guys sammy will provide 5G services, but what about mobile's basic option means calling? What about callng in 5G?
E
whoa wonder whats going to be our quota at 2020
ADVERTISEMENTS