Samsung turned in their financial results for the second quarter and they are positive, despite tough competition in some segments. As for the mobile department of Samsung, it was the best performer - it's revenue increased a massive 45% Year-on-Year (YoY).
The department's revenue was $11.55 billion with operating profit of $1.58 billion, which works out to 13.7% operating profit margin for the quarter. Shipments increased 10% YoY and "high single digit" percent quarter-on-quarter, with the Samsung Galaxy S II and other smartphones driving the demand up.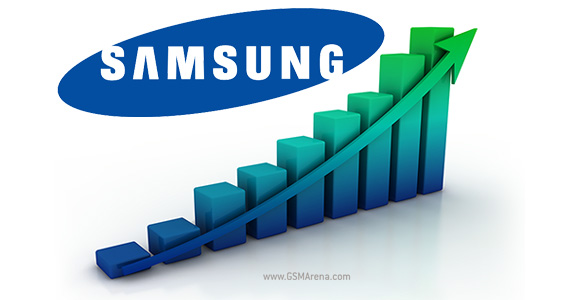 Samsung was pretty modest in their press release - analysts are saying that Samsung shipped around 19 million smartphones world wide (a number not confirmed by Samsung), which puts it ahead of the former king, Nokia, with its 16.7 million and quite close to Apple's (the current leader) at 20.3 million smartphones.
Anyway, the Average Selling Price of Samsung mobiles went up by over 10%. Samsung plans to drive sales even further in Q3 this year by adding new LTE-enabled handsets to their lineup. LTE seems to be a buzz word among phone makers, doesn't it? Strange, considering operating commercial LTE networks are somewhat low in numbers and territorial coverage.
They also say they'll "respond to increased demand for tablet devices with its GALAXY Tab portfolio in various sizes". Does that mean we'll get other options besides the 8.9" and 10.1" Galaxy Tabs? If you will recall, a 1.2GHz dual-core Galaxy Tab 7 was rumored for this fall not so long ago.
The company as a whole posted improved sales YoY (4%) but net profit fell (18% YoY). Falling LCD prices were in part responsible, with nearly $200 million in operating loss. Weak demand for memory also didn't help (though that department is still in the black).
d
The AMOLED sucks: http://www.displaymate.com/Smartphone_ShootOut_2.htm
?
samsung grows because this company makes really great devices and their amoled displays are the best .. good job samsung..
ADVERTISEMENTS