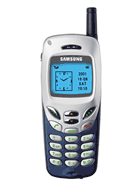 B
Can someone please tell me the real deal wit this phone??, is it good or crap??, Is it better than a 3310??
m
Good looking. Could not download any ringtones. Keypad should've been blue. Superb Led colors. Simply the best of 2001.
S
Cool in blue color, but the design and colors aren't all for one phone - the functionality cucks. Phone restarts time to time, loose the signal, and is so fucked up...
M
Wonderfull thing but some little problem with getting accessories and downloading ringtones..no source found for that in india..
d
Cool Phone But you would rather go in for the 220 uniform blue light is more pleasing on the eye than blue and green on the numpad
Total of 93 user reviews and opinions for Samsung R210.