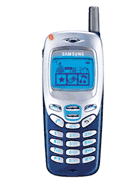 S
why cant anyone tell me wher and how to downlaod free pictures and ringtones on my samsung r220
G
Its one of the best deals in the market and i even ditched a sony j70 for this one.it allows one to send pic msgs and download and send ringtones.
its a beauty and amazing jazzy blue colour will light up your day(and at night....its the best)
and NO ONE DARE CALL IT A SHIT PHONE!!!!
M
1. Good look
2. Light Wieght
3. Beautiful display
4. Wide rang (Colour)
Total of 586 user reviews and opinions for Samsung R220.