The Samsung T*OMNIA comes with a larger 3.3-inch screen and four times the pixels. There's also a DMB TV tuner on board for watching terrestrial digital TV on the go. Of course the new T*OMNIA is larger than the original standing at 115.2 x 58.1 x 13.65 mm but only marginally.
The Samsung T*OMNIA is again running on WM 6.1 and has quad-band GSM support plus HSDPA. Most of the other hardware specs are the same as those on the original Samsung i900 Omnia except perhaps that they have now added the Samsung proprietary DNSe audio technology.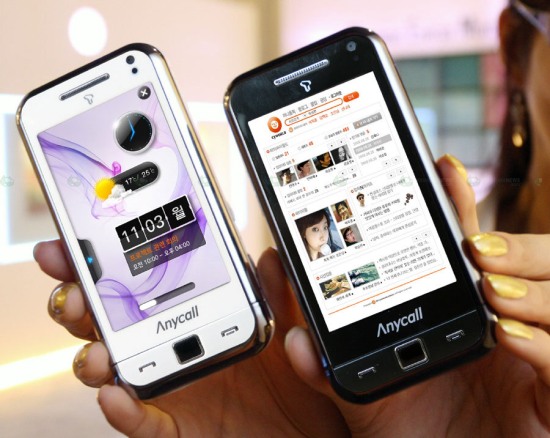 The new Samsung T*OMNIA will be produced in two variations. The Samsung SCH-M490 model sports 4GB of embedded memory, while the Samsung SCH-M495 has 16 gigs worth of storage.






Samsung T*OMNIA sold exclusively in Korea
Unfortunately, the Korean version of the Samsung Omnia won't be available to other countries and will be sold exclusively by SK Telecom starting from mid-November. So if you are not heading to Korea any time soon, we guess those photos are the closest you'll get to seeing it.
We can't help but wonder why Samsung didn't release the original Omnia with these specs - it would have given it quite an edge over the competing HTC Touch Diamond.
m
i want a help my cell was samsung softbank930sc was japan cell i want to start in india plz tell the unlock coad
?
did you find anyone that could crack this phone... I would like to use it in LOS ANGELES, CA
S
guys... I found the t*omnia last two month @ the airport.... but I'm unable to use it in my country. Anyone knows why?? Any anyone knows how to crack it??
ADVERTISEMENTS