The first 1080p smartphones are a reality and regardless whether you consider 400+ ppi pixel density as great or as an overkill, the next generation of Android flagships will most probably feature FullHD screens.
MK News is reporting that Samsung is already working on a FullHD display, which will use the company's trademark Super AMOLED technology. It's too early to tell what kind of matrix they'll use (PenTile like on the Galaxy S III or full RGB like on the Note II).
It's not clear how big the display will be either, though it should have a pixel density of at least 400ppi, meaning 5" or bigger. Sources say Samsung is also preparing a smartphone that will use this screen too.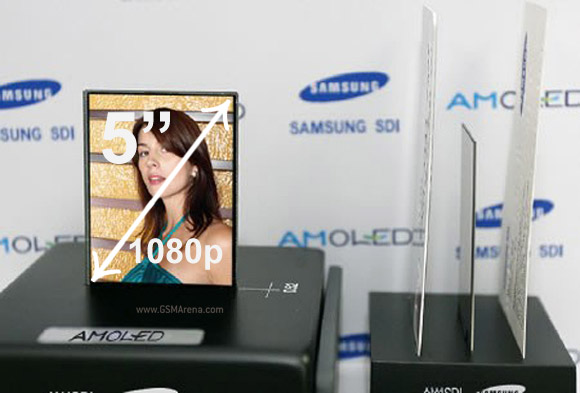 Speaking of phones with 5-inch FullHD screens, the HTC J Butterfly is already official and it packs a 5" Super LCD3 screen with 1080p resolution (440ppi). There's also the Oppo Find 5, which also promises 1080p resolution on a 5" screen.
Those seem to be the specs of choice as both LG and Sharp are making 5" 1080p displays. The Sony C660X 'Yuga' might have a 5" 1080p screen too, made by Japan Display (a merger between Sony, Hitachi and Toshiba).
So, Samsung and LG reportedly have 1080p smartphones planned for the first half of next year and Pantech (another Korean maker) will be joining them.
?
i got sumsaung clong s5830i..i want to know a bout firmware..oranginnal firmware os not working,pls help me how to do it..
?
Wow that was dumb...Those Amoleds are amazing first off. Second as I can make out your whole basis is because you read that pentile sux from other pathetic trolls as yourself? Most people didn't even realize the difference until they were...
D
It's human nature that if you show someone not blinded by marketing hype say a Galaxy S3 and iPhone5 next to each other in a shop,they'd always (or in about 9 out 10 cases) pick the one with the brightest display,and most pleasing and highly saturate...
ADVERTISEMENTS