Some evidence of the Nokia 9 storage options has surfaced from the most unusual source – Samsung's buyback program in Latvia. You can get up to €292 off your next Galaxy phone purchase if you trade in a yet to be unveiled Nokia flagship.
That's for the dual SIM model with 128GB of storage. There's also a 64GB version and both are also available in single SIM flavor. That's what the buyback page claims, anyway.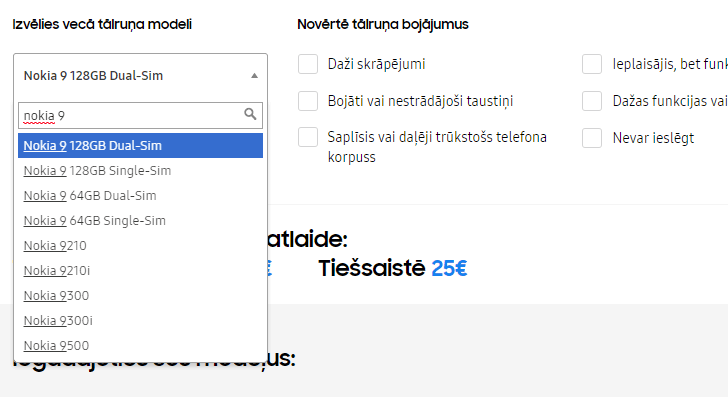 Where would Samsung get such info? Our guess is that it works with a phone recycling company that publishes a list of all models it can handle. Adding the Nokia 9 to that list was a bit premature, of course.
So, this info is a bit suspect, especially since the storage capacities sound tame compared to the bonkers 5 camera setup and an in-display fingerprint reader.
D
Well me not. In past years Samsung were a lot better than Nokia especialy the time Nokia were bought by Mictrosoft but at the present they doing one distaster next to another thus to the facts.
D
Well look at it no matter what you want. Nokia releases constant and frequent updates using pure clean android out of stupid bloatware and crappy apps like samsung health meter samsung pay bixby etc with 2 updates per 3 years in case of J series j...
b
I second the motion.. :)
ADVERTISEMENTS